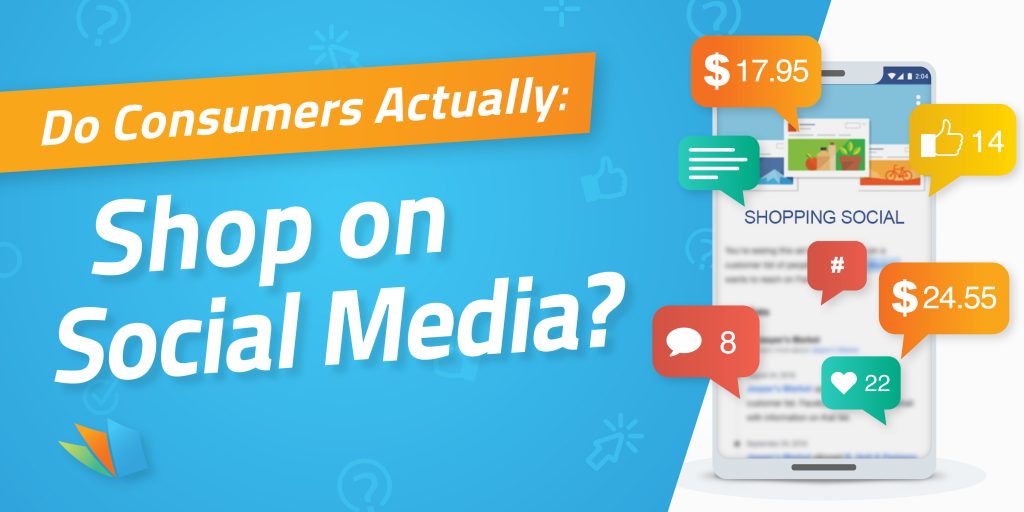 Social media networks have been evolving from the start, and one of the more recent additions has been expanding in-platform shopping tools. But after all the hype, you may be wondering if consumers are really shopping while scrolling their social media feed.
And if they are, how can you leverage this digital consumer trend to influence mortgage lead generation? 
Here are the facts about digital consumers on social media and how to use it to reach mortgage shoppers. 
Stats and Facts About Social Media Users and Shopping
According to 

Pew Research,

 about 81% of 30- to 49-year-old's use social media. The percentage dips slightly to 73% for 50 to 64-year-olds. Impressive!

Stats show that Americans now spend about 2.5 hours per day on social media. 

Over half of social media browsers use these platforms to

research brands and product

s. 

71% of those surveyed said that having a 

positive experience with a brand's social media

 influenced their decision to recommend the business. 

A recent survey by Hubspot found that half of the consumers surveyed made a purchase through social media and the other half planned to do so soon. 
With stats such as those and phrases like "swipe up to purchase" or "shop the link in bio" becoming more commonplace, we can see that social media is quickly becoming one of the primary hubs for shopping activities. 

While many of the shopping features on social media platforms are currently geared toward selling tangible products, it doesn't rule out its value for mortgage shoppers. These facts and trends point to the increased trust and demand that US consumers have for making purchases online.
Read on to see how this all breaks down for you, the mortgage professional. 
Facebook
Facebook's massive scale puts it at the forefront of this list. With over 225 million US-based users and about 18% of them actively shopping on the network, Facebook leads the pack in digital shopping. 
One of the unique features that Facebook launched was the ability for a business to send automated messages –along with a "buy now" link –to the consumer through Messenger. Consumers could easily make a purchase right from their mobile phones using their phone's payment feature.
Savvy mortgage pros are quick to note how these features underscore the criticalness of mobile-ready convenience and the humanization of the digital shopping experience. 
Instagram
As part of the Facebook empire, Instagram's shopping platform is similar to that of Facebook, complete with the need to connect the shoppable posts to a Facebook store so the user can complete the transaction.
What makes Instagram's shopping experience compelling is the combination of targeted marketing and influencer marketing. Instagram utilizes a series of complex algorithms to present the consumer with shoppable posts –similar to how mortgage SEO works with search engines. 
Plus, when the consumer witnesses the "social proof" in the form of a video or picture from an influencer, there's a powerful boost in the trust factor, swaying the consumer to make a purchase a lot faster than any standard ad or commercial could ever. 
Honorable Mentions —
Twitter and Pinterest are social media platforms that had introduced shoppable posts only to remove them a few years later. That's not to say that Pinterest and Twitter are irrelevant to the digital shopping experience or useless to the mortgage professional –both of these platforms are extremely relevant and useful!
Pinterest, for example, is a top-rated source for home decor and renovation ideas –just the kind of information that a home buyer or homeowner would look for. Twitter is great for "social listening" and finding out what your digital consumers are saying about your business, their experience, or their attitude towards the current real estate market. 
Key Takeaways About Social Media Shopping for The Mortgage Professional
Gone are the days of using social media just for funny cat videos. Today's digital consumer and social media user are the same person–using social media to research buying decisions, both large and small.  
And what we've learned from Facebook's success versus Twitter's failure is that experience matters. Engaging, personalized, and intuitive platforms are vital to influencing a purchase. Armed with this knowledge, think about the online borrower experience you're currently offering to your borrowers.
Is it a true experience? Is the mortgage shopping experience personalized and convenient, similar to the way Messenger shopping does it? Is there a sense of trust and community similar to one that influencers create with their shopping posts?
If not, it's time to upgrade!
Loanzify Mobile Mortgage App was designed to make mortgage shopping simple, accessible, and more engaging. From automated "chats" that guide the user through the application to our in-app CreditConnect where users can self-pay for their credit report, Loanzify Mobile app uses proven digital consumer trends to elevate your business and mortgage lead generation. Click here to see all that Loanzify has to offer.