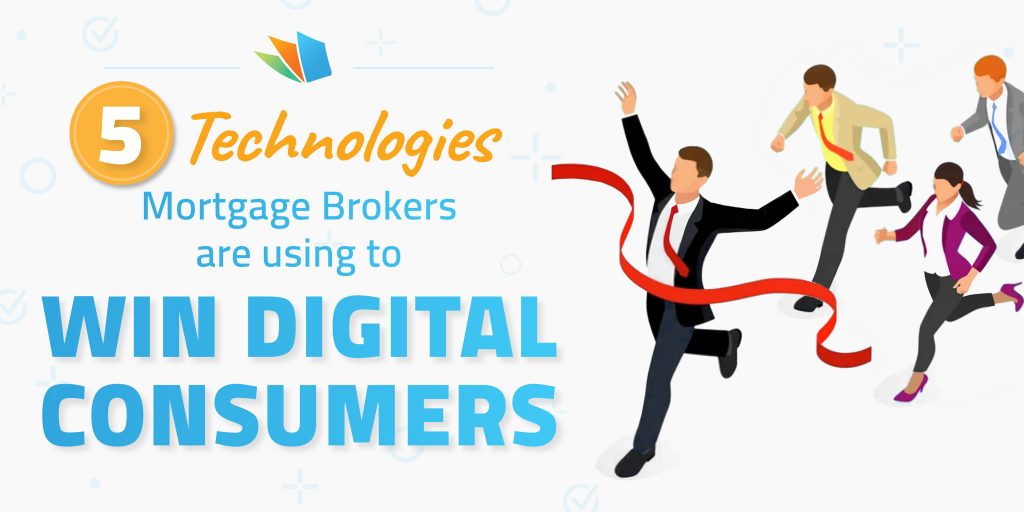 The rise of the digital consumer plus the mortgage industry's remote workforce means that the entire origination process relies on technology more than ever. As such, originators count on remarkable mortgage tech to differentiate themselves from industry giants like Rocket Mortgage.
These are the 5 technologies that mortgage brokers rely upon to stand out in today's competitive market and win over modern borrowers.
Interactive Lead Generating Tools
Often, the first step in applying for a mortgage is conducting online research. Enhanced consumer-facing mortgage websites and mortgage mobile apps are the ideal location to provide rich and immersive digital tools such as mortgage calculators that estimate home affordability, interest-only payments, or how much income they need to qualify.
Not only do these tools entice the mortgage prospect to connect with the broker, but the best ones also gather info from the calculated scenarios. Brokers can then use this data to personalize the mortgage sale further and nurture the lead to a full application.

Digital Underwriting with Self-Serve Approval
Income and asset verification is the most critical step of loan approval decisions, and historically, it's also been the most significant pain point for brokers and their borrowers.  
Modern mortgage brokers understand that improving this step creates a better customer experience that wins more business. 
With mortgage tech, brokers can give their borrowers the ability to verify their banking, tax, and income information digitally. Advanced blockchain tech securely populates the data across multiple platforms instantly –blasting through the most complex part of the intake.
Mortgage-Specific CRM
Mortgage-specific CRM software helps brokers manage their databases with more simplicity and profitability. It lets them know their lead sources, gain insight into where each prospect is in the sales cycle, tracks interactions across channels, and gathers information to help them build better relationships. 
Brokers can also assign a scoring method to help identify qualified leads faster while feeding warm leads into an automated campaign that nurtures mortgage leads. This ensures that they spend the most time on leads that are most likely to flip into a loan while never ignoring prospective borrowers requiring additional time to convert.
Mortgage POS with Intuitive UX
At the most basic level, a mortgage point-of-sale helps originators and their borrowers initiate the loan intake process. However, the increasingly competitive digital mortgage marketplace means that originators must go beyond the basic functionality.
Enhancing the borrower experience (UX) of mortgage POS is precisely how modern mortgage brokers are doing it. Since the POS is the first touchpoint for serious applicants, it's critical that it instantly hooks the user with an outstanding interface and intuitive process.
Features like consumer-friendly language, attractive and clean graphic design, help prompts, option to connect with live professional assistance, mobile-friendly document uploader, and a guided approval tracker make for a comprehensive next-gen application experience. 
Holistic Communication and Data Tracking
A common misunderstanding is that digital self-serve purchases mean that human interaction is less relevant to the consumer. However, the opposite is true. Online transactions –particularly those dealing with large dollar amounts — increase the urgency of a humanized experience.
The challenge has been finding the right combination of mortgage tech that makes communication fun and simple for their borrower while manageable and organized for the broker. 
Tech-savvy brokers resolved this issue by using a deeply integrated mortgage-specific CRM with a UX-optimized mortgage POS. With a seamless interface between the two platforms, brokers utilize the POS's omni-channels communication tools with CRM's data tracking for the optimum level of personalized and automated engagement and customer service.