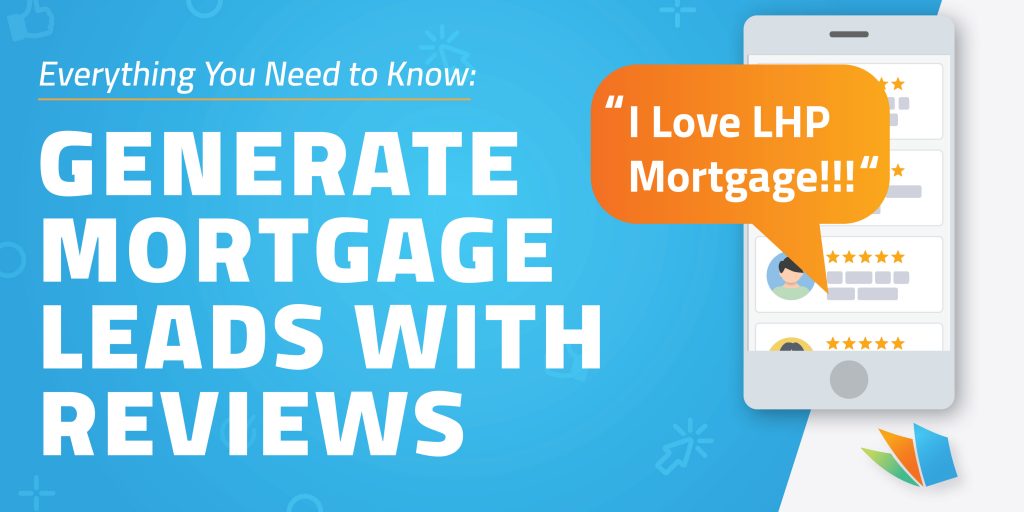 Technology may be changing many aspects of the mortgage industry, but here's something that remains the same: reputation is everything.
Whether you're an independent LO or part of a mortgage team, your online reputation (sometimes called social proof by marketers) is continuously being scrutinized by potential borrowers.
Consider these recent stats: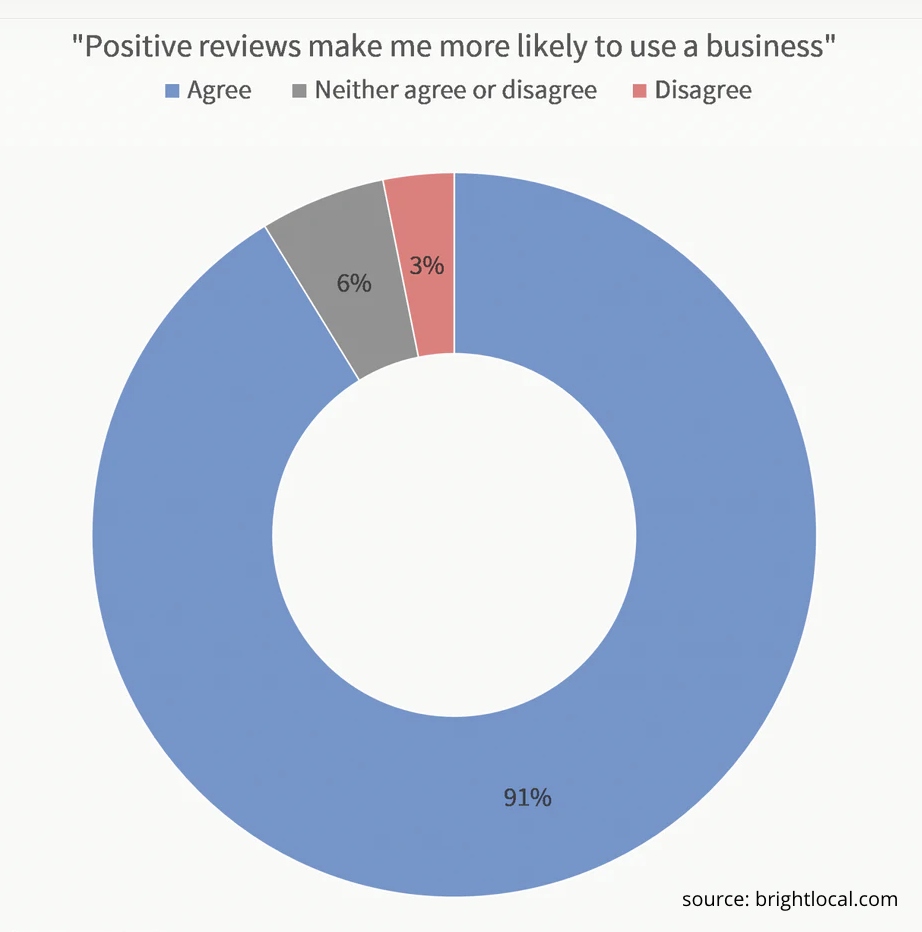 A study in 2019 found that 92% of mortgage borrowers started their homebuying journey with an online search, and 49% researched the lender's reviews.**
Looking into a company's rep is not unique to mortgages either –it's a well-known consumer behavior that many sales tactics rely on. The effect on revenue has even been documented! For example, one study conducted by Harvard Business School found that every 1-star increase in Yelp review translated to a 5-9% increase in revenue. Yet another study, this one by Spiegal Research Center, found that the more expensive the item was, the more critical the review was for influencing purchase decisions. 
What's Your Mortgage Reputation?
Before we get into the strategy of using reviews for mortgage leads, let's see how you can find out where you currently stand. Here are ways to gauge your online mortgage reputation:
Check out your current online reviews. This includes Google, Zillow, Yelp, Facebook, BBB, or any third-party platform you use to collect reviews. 
Remember employee reviews, too! Consumers consider testimonials from various angles. So if you have team members, check out what they've been saying about what it's like to work on your team. Start with Glassdoor.
What's the word on social media? Check out what others are saying about you by searching #'s with your name or business name, posts that you've been tagged on, and comments on your posts.
Read comments on ads your running. If you're running any paid retargeting ads on Instagram or Facebook, current or past clients may see your ad and leave a comment (e.g., review).
Industry forums and group chats. Depending on the privacy settings, this may or may not be visible to the general public. Either way, it's a great place to gain insight into your mortgage reputation. 
How To Get More 5-Star Reviews and Generate More More Leads
Update Your Online Profile and Business Info
A study conducted by Yext of nearly 6,000 mortgage professionals found that almost half of them had incorrect or incomplete information on their profiles. First, address the details of your profiles, including Facebook, Yelp, and Google My Business (click here to learn how mortgage pros should set up their GMB profile).
Respond to Any Bad Reviews
This one might sting a bit because no one likes to be told they did poorly. But getting a bad review and responding to it can be very good for your business! Potential borrowers value an empathetic response and appreciate you trying to make things right when a customer felt wronged. Read this previous article for tips on how to respond to bad reviews. 
Ask For Feedback Before Asking For a Review
Sometime during your borrower's journey, ask them for feedback about their experience. Use open-ended questions like, "How do you feel about your mortgage experience with us so far?" If it's anything less than enthusiastic, ask how you can make it better. If it's all gold stars, then it's a go for asking them to leave a review. 
Remember to ask for a referral, too! Referrals are a goldmine for mortgage leads. 
Make It Easy For Borrowers to Leave a Review
Remove the hassle and clear the pathway for more reviews. Do this by giving them multiple review platforms, minimizing the number of clicks it takes to get to review site, let them know it only takes 
a minute, and send the request multiple ways such as email or SMS.
Post and Share Positive Reviews That You've Already Received
The influencing power of positive reviews also works to gain more of them! Share your reviews across social media and display them proudly on your mortgage website. We've made it easy to this with a built-in testimonial engine. 
Manage Reviews and Continue to Listen
Continue to manage your online reputation by setting up Google alerts (it's free) or another review tracker to send you notifications automatically. Remember to schedule in time to respond, too! The faster, the better.
Bonus tip: Snoop on Your Competitor by Reading their Reviews
Want to know more about what your competitor is doing right or wrong? Read their reviews! Use that feedback to improve your service quality and gauge what borrowers in your area value in a mortgage experience. 
Remember that over 90% of consumers use testimonials in their decision-making process. That goes for choice in mortgage service provider too. Take care of your online reputation, and your reputation will take care of you. 
Ready to dominate 2020? See what new features we've added to our digital mortgage platform! 

---
**fortunly.com/statistics/mortgage-statistics
**themortgagereports.com