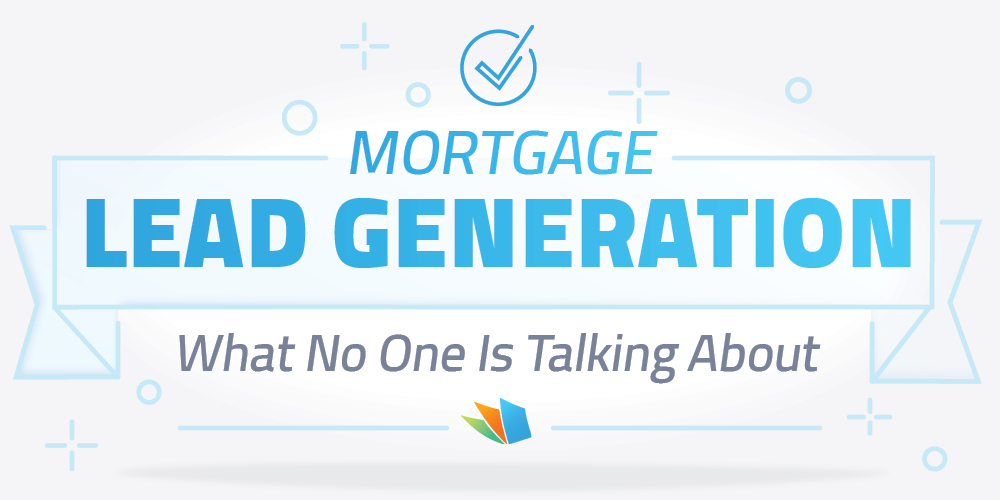 Fresh, qualified leads are the lifeline to your lending business and marketing is how you keep that pipeline filled. That's why you'll find thousands of online articles dedicated to mortgage marketing –including hundreds on our blog! But there are some topics about mortgage marketing that most choose to ignore and that's what this post is all about. We're talking about what EVERYONE is choosing to ignore in mortgage marketing and online lead generation. 
Are you new online marketing? Check out our Beginner's Guide to Generating Mortgage Leads Online.
What No One Is Talking About in Mortgage Marketing
Take Your Reviews More Seriously
Reviews don't just matter for restaurants and movies. Online reviews are critical for any business, especially one as competitive as lending. There are many studies that demonstrate how online reviews influence consumer behavior. 
But here is what no one is talking about when it comes to customer reviews —it's also your place to listen. So when considering that value of your online reviews, think beyond getting more positive reviews or eradicating negative ones (read this article to learn how to respond to a bad mortgage review)
Instead, take advantage of the insight and truly understand how your consumers are experiencing your business. 
For every mortgage review left by a client, ask yourself:
What platform did they leave it on? (Tells you where your customers live)
What words did they use? (Tells you how best to communicate with them)
What stood out about their experience with you? (Tells you what you're known for)
Was that the experience you were attempting to create? Is it part of your mission? (Tells you whether your mortgage journey is hitting the mark)
The LO that worked on their file, what was their take on working with this client? (Tells you how in-tune your LO's are with their client engagement)
So as you ask your clients for reviews and actively respond to them, remember to dive deeper. Examine and critique every aspect of your reviews.
For negative reviews that are particularly long or detailed, you may want review it together with your team. Just remember that a team review is not a place to put any particular person on the spotlight. Rather, its a place for everyone to get smarter about thier strengths and weaknesses.
Once, those are revealed, your team can exploit them to skyrocket mortgage lead conversion and satisfaction. 
Non-Exclusive Paid Mortgage Leads Aren't Bad
Most articles on paid mortgage leads make it seem as if non-exclusive leads are a waste of money. After all, the lead fed to you was also given to several other LO's. But it's not as bad as it seems! A non-exclusive paid mortgage lead has a great chance of turning into your client given the right follow-up campaign.
We're big fans of email marketing for mortgage leads and have written on how to create a customized mortgage drip campaign just for that purpose. So while other LO's will follow up on that lead with a call every three months, you'll be intelligently nurturing that mortgage lead closing with a marketing campaign.
It really doesn't take too much more effort either!
The nature of drip campaigns is "set it and forget it." The initial "set it" will take some time as you have to consider the type of prospect they are, the content that leads them to the full digital 1003 application, and how to guide them down the digital mortgage journey. 
But after that initial setup, you'll have several email campaigns, ideally powered by a digital mortgage platform, turning those non-exclusive leads into your exclusive prospects. 
Either You're Doing Digital Or You're Paying Someone To Do It For You
Digital. Digital. Digital. Surely you've heard of how it's revolutionizing everything in life. And that includes how consumers shop for a mortgage, how they apply for a mortgage, how mortgages are processed, how leads are gained –EVERYTHING IN THE MORTGAGE INDUSTRY IS DIGITAL.
But what no one is talking about is that if you are not making the transition NOW into a digital mortgage platform and online lead generation, you will be out of a job within five years. Maybe even sooner, depending on how far behind you are. So it comes down to this:
Either you are paying someone to do it, or you are doing it yourself. 
There is absolutely no grey area when it comes to the role that digital plays in the mortgage industry today and in the future. If you are ignoring it, you are sealing your own career coffin. Yes, it's that serious.
Read this article for a simple roadmap to digitizing your lending business and click here to easily start the transition —no credit card required!