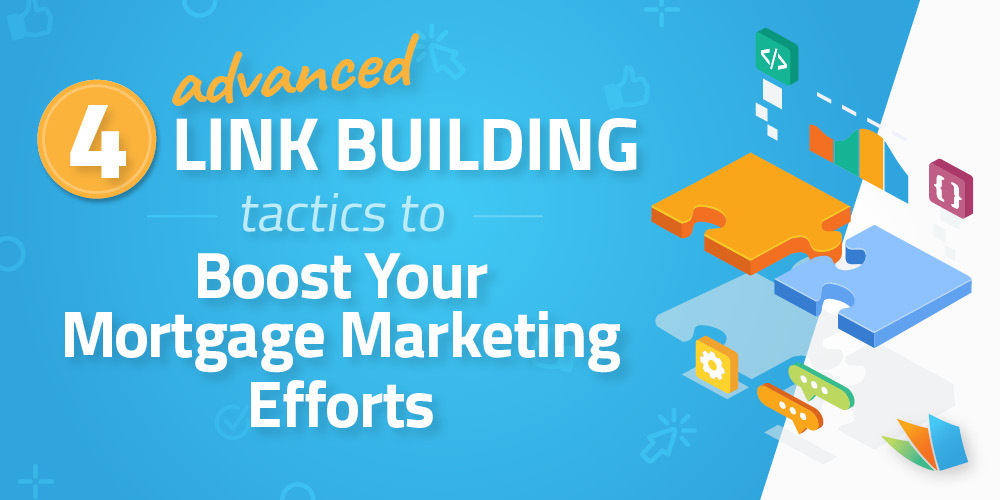 Link building plays a vital role in SEO and is one of the factors Google considers when determining search rankings. While actions like improving page speed can provide an immediate impact on ranking, link building is an endeavor that focuses on enhancing your website's authority over time.
Although it may require some patience to see tangible outcomes, each high-value backlink compounds your authority, propelling and solidifying your site's position in top search results for your target market.
Over time, backlinks increase website visibility and lead-generation opportunities.
While directory sites are a popular and effective link-building tactic, there are more advanced strategies that offer even greater advantages. Uncover the simplest and most impactful method to obtain high-quality backlinks for your mortgage website using AI, empowering your website to enhance credibility, authority, and achieve higher rankings.
SEO-Friendly Website Templates –Demo Today!
Link-Building 101: Understanding The Basics
When you "build links" to a website, you are essentially inserting your URL on other domains, which tells search engines that your website is important, and, therefore, should be ranked higher in search results. This is one of the main link-building benefits for mortgage websites.
However, the catch is that you can't just add any backlinks. It has come from a site with a related niche and also has some authority of its own. More on that later.
It's also important to note that tackling backlinks to increase your site's visibility is best done after foundational content and technical SEO strategies have been implemented, such as:
SEO mortgage content with meta titles and meta descriptions (continue reading to learn how we make this easier with our AI-enabled content creator on LHP3)
Responsive, mobile-friendly design
Optimized site architecture
XML site map
Optimized page speed
Now let's discuss best practices for link building.
Pro Tips for Effective Link Building on Mortgage Websites
There are so many complexities involved with link-building. Here are some practices you should steer away from to avoid getting penalized by search engines.
Avoid paying for links (Sort of)
Google does not like it when sites attempt to artificially enhance their ranking, and this includes buying backlinks that go to sites whose purpose is just to host backlinks. This is called link farming and is penalized by all search engines.
However, paying a marketer or agency to attempt to secure backlinks on your behalf is allowed. But buyers, be aware! Some marketing agencies may still employ "link farming" tactics in their services. This is because building links takes time and effort. Avoid getting penalized by never buying farmed backlinks, work with a reputable marketing agency —or do it yourself with the tactics we're about to teach you!
When guest blogging, post on sites related to your niche.
Google and other search engines quickly pick up on the type of websites linking to you. As a mortgage broker or loan officer, you may not want to post on sites about general pet care, for example. Otherwise, search engines assume your site is about pets and will not help you rank for mortgage, real estate, or location-specific keywords.
Get rid of outdated practices, such as commenting on blogs with your website link.
Simply adding your link and a sales pitch to the comment section of a popular website is a very spammy practice and does not make you or your company look good. Instead, provide engaging and thought-leadership commentary along with your website link for the best results.
Loan Officers: Try Our Game-Changing Mortgage Websites
4 Link Building Hacks for Mortgage Websites to Rule the Rankings
On the other hand, here are some practices you should opt for to improve your link-building efforts and ensure you are building links in an ethical way.
Use Web Content as Ego Bait
Ego bait is a strategy that involves creating content specifically designed to flatter or appeal to influential individuals or potential referral partners. The goal is to attract attention and generate backlinks by tapping into the "ego" or self-interest of these individuals.
Ego bait content can be in the form of an article or interview, but listings are fast and easy ways to gain traction from many individuals from just one piece of content.
The key to successful ego bait backlinking is to create engaging content that showcases the targeted individuals in a flattering, authentic way while also providing relevant value to your business and prospects.
For example, you can create a listicle highlighting the various yoga studios in your target location, like traditional, hot, prenatal, etc, and detail the differences between them.
Another option would be to use local professionals to create content. A piece titled "Omaha Home Inspectors Answer Your Toughest Questions" is an example of a type of content that may perform well for SEO using keywords but also gives you an opportunity to create a backlink.
Reach out to the business and let them know that you'll be featuring them on your site. Share the link and ask if they can add it to their site –creating the backlink!
They're also likely to share it on social media, so remember to tag them on any social posts you create from the content.
When executed effectively, ego bait can not only attract valuable backlinks but also establish relationships with influential figures or brands in your industry, potentially leading to further collaboration and exposure.
Struggling to find the right words or short on time to craft captivating content? No worries, we've got you covered! Introducing our game-changing LHP3 website platform with its supercharged AI-enabled content creator. Simply share the topic, throw in a catchy title, and let our AI work its magic to generate an incredible first draft. It's like having a wordsmith sidekick on demand!

All that's left for you is a quick polish, and you're ready to publish. Don't let time or inspiration hold you back – unleash the power of our AI content creator.
Try Our AI Content Creator: Book a Website Demo Now!
Thought Leadership
If you have been actively searching for guest blogging opportunities, you may have come across some that are seeking experts on a specific topic. For example, there is a website called HARO, which stands for 'Help a Reporter Out.' You can offer your knowledge and expertise to publications to gain valuable and high-quality backlinks.
Other ways to do this are by carrying out original research, doing podcast interviews, speaking at relevant industry conferences, creating and posting infographics to your socials, etc.
Besides the backlinks, you will also benefit by better gaining your audience's trust. Everybody wants to work with a savvy, well-spoken loan officer. Let's also remember that high-quality content often leads to increased trust and higher rates of conversion.
Broken Link-Building
There are so many broken links on the web, and these can badly impact a website. Take some time to research sites in your industry that have broken links. The goal is to either create new content or use your existing content and encourage the webmaster of that website to replace the old content with your new content.
Before reaching out, always make sure that the content you are pitching adds value to the page and is not just there for the sake of link-building. Explain what value it will add to that page when you reach out.
Here is more information on broken link building.
Do Directory Submissions
Directory sites are a great way to build links to your mortgage website. To get the most out of this tactic, you'll want to create two lists: top general directories and industry-specific directories.
The general directories are those that every business should be listed in (ex. Google My Business, Yelp, Bing, etc.) plus any locale-specific directories. The niche-specific directories will be ones that are related to mortgage or real estate (ex. Zillow and MortgageBite).
When getting listed in directories, prioritize that that allows for a website URL. The ones without a URL are still good for exposure but will not help you with link-building.
Another thing to keep in mind is to ensure all of your company's information is consistent throughout different directory sites; otherwise, this can negatively impact your SEO.
LenderHomePage: Empowering Loan Officers to Excel in the Digital Age
Unleash the power of link-building! Elevate your mortgage website's authority and boost search rankings effortlessly with our AI-enabled mortgage content creator. Book a demo now and experience how our tools simplify the creation of quality content that attracts backlinks and builds your online presence.
Level-Up with AI -Schedule Website Demo