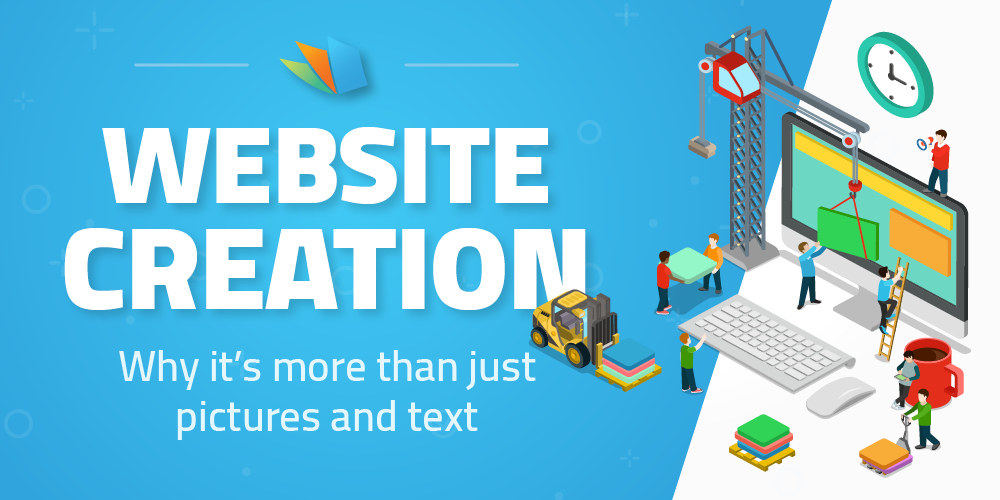 Getting a website online for any business is relatively easy nowadays, there are several quick and cheap options. But a website that's also a hub of your business –central to lead nurturing, acquisition, branding, marketing, and Borrower Experience requires another level of sophistication.
In this week's post, we're going to show you exactly how to create a mortgage website that meets all of these criteria, plus how you launch an attractive, professional, high-functioning mortgage website in less than five minutes.
Best Mortgage Website Building Practices
Website Creation: Pictures and Text Are Not Enough
A quick search on launching a website will bring you over 360 million results, with the top generic website builders being Wix and Squarespace. But that's just it –they're generic. While the general design and launching are fast, the appearance is still bland, and its functionality is miles away from where it should be for a professional mortgage website.
Of course, there's much more to it. There's also the matter of search engine optimization, content for conversion, and Borrower Experience. By the end, you'll have the ability to decipher a generic website from a high-level mortgage website and know how to go about creating a mortgage website that supports your business needs, meets online ending industry standards, and modern consumer buying habits.

Responsive
Responsive design is often mistaken for simply adjusting to the screen. While this may have been innovative ten years ago, modern responsive websites must also adapt their functionality. That means that items like lead capture forms, menus, videos, and any integrated 3rd-party applications must work and view properly without any effort from the user. No matter the device or operating system, the best mortgage websites are built for this level of user experience from the ground up.
Modern and Branded Mortage Design
As mentioned above, although there are plenty of clean website designs possible with generic website builders, a mortgage website that reflects modern design principles and the flexibility to brand is key to making your online business front stand out and above the rest.
When it comes to designing, mortgage website templates from LenderHomePage offer a powerful and fast jumping-off point. With 45 attractive prebuilt mortgage designs, mortgage professionals of all sizes –from individual to multi-branch –can easily find a site that reflects their business.
With some simple adjustments to the color scheme and the addition of your logo, both of which can be done without coding and matched your POS platform, your mortgage website will have a dynamically branded look and feel across the entire Borrower Experience.
Interactive Mortgage Tools
Online mortgage consumers crave an immersive and personalized shopping experience and interactive mortgage tools on your website are how to deliver this experience. Accurate to their location and loan program, online mortgage tools such as our mortgage calculators estimate down to the penny and move curious borrowers deeper through your lead nurturing strategy.
SEO Mortgage Copy
Search engine optimized copy is a precise craft of persuasive writing combined with researched keywords. This particular combination is aimed at helping to position your website for both a high-ranking organic search position and high conversion rates. This means that the words and the formatting must meet specific standards for search engines and consumers.
If you'd like to attempt it yourself, reach this previous article where we give a brief overview on how to DIY your mortgage SEO copy. Otherwise, we recommend taking advantage of our mortgage marketing services with professional and custom mortgage SEO content.
High-Value Content
Along the same lines as SEO copywriting is high-value mortgage content. The mortgage content can come in articles, videos, graphics, e-books, or white papers and, as expected, doesn't come as part of any generic website design.
While custom high-value content comes with additional costs, our mortgage website templates come with hundreds of pages of mortgage articles that can be edited as you see fit –or launch as is! Need additional help and resources? We got you covered. Our team of marketers is available for custom mortgage content and strategy development to guide how to make the best use of it on your website.
Seamless Integration with Digital 1003 and POS
Last but not least, a mortgage website needs a seamless integration with your digital 1003 and POS. In today's touchless environment, your mortgage website is more than an online presence –it's also the hub of the Borrower Experience, and that includes your digital 1003 and mortgage POS platform. More than placing a simple link, integrating all the three platforms in such a way that captured leads, is branded, and is intuitively functional is vital to your competitive advantage.
Want to see all this in action for free? Sign up for a free trial. Click here to get started –no credit card required! In only 14 days, you'll be convinced that our mortgage website templates and support team are immensely better than what any generic website can offer.