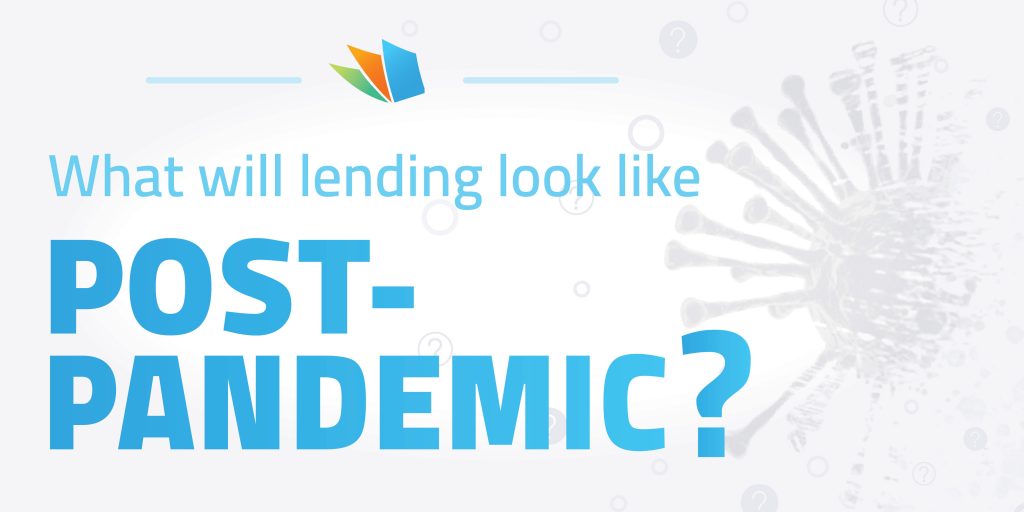 No matter where you stand on the issue, states around the country are beginning to open up for business, and this means that we must all consider what it means to do business in a post-COVID environment. 
In previous posts, we've talked about a "touchless digital mortgage" and how it'll be a permanent element of the mortgage experience. This is a no-brainer given health concerns and the fact that the mortgage industry was already heading that direction. The pandemic simply accelerated the process. 
But that's not the only change you can expect in the upcoming months and years. 
There are other factors to consider about lending in a post-pandemic market. And much of it has to do with your consumer's attitude and expectations.
What You Need To Know About The Mortgage Borrower After COVID-19
Empathy-Based Solutions
Pre-pandemic, the main selling point most lenders relied upon was product or value-based –meaning the lowest rate, least monthly payment, specific loan product, etc. While there is nothing wrong with that tactic, in a post-pandemic economy, consumers have shifted what they prioritize.
And this change has a lot to do with how they feel about financial businesses during difficult times.
Post-pandemic, consumers value empathy more than the final transaction. 
Think about it this way: while not every consumer experienced financial hardships during these past months, everyone felt a high level of uncertainty. They paid close attention to which businesses "had their backs" and which were deaf to the consumer's plight. 
And when it comes to personal finances, post-pandemic borrowers want a lender that has their back. 
Providing empathetic solutions can take several forms, such as:
Revamping marketing messages to express genuineness and transparency

Revving up and expanding communication through all channels

Be agile and proactive about the consumer's needs, such as ADA compliance on your mortgage site or video conferencing for those that prefer a one-on-one experience
Encouraging your mortgage team to emphasize helpfulness. Read this previous article on consultative selling for mortgage professionals. 
Prioritize Innovations
Preference, as well as technological advancements, fueled the demand for a digital mortgage pre-pandemic times. But overnight, the pandemic forcibly transitioned it from "choice" to essential.
In that transition, we see how the pandemic has changed lending: the mortgage industry must embrace innovation if it hopes to survive. 
But wait. That's only half of the story. 
Innovation is more than just staying afloat during tough times. Innovation is, in fact, the key to adaptation and business resilience in a rapidly-evolving industry. 
When it comes to embracing innovative mortgage tech and making it part of your post-pandemic business strategy, you'll want to keep a few things in mind, including:
Will it help you to get ahead of another possible disruption or my competition?
Will it increase efficiency?
Will it attract new talent and retain top earners? 
Does it increase the value of my brand?
Does it add value to my borrower?
Double-Down on Relationships and Digital Communication
Probably now, more than ever before, we realize how critical relationships are with our clients, co-workers, and business partners. Even if you rarely met with clients or partners face-to-face, having the opportunity limited creates a marked disconnect.
And during a crisis, this void is especially bitter — a disastrous position to be in for any service-based business in a post-pandemic world. 
This means that you must be laser-focused and incredibly pro-active about nurturing business relationships, simplifying collaboration, and creating multiple channels for communication. 
The most effective way to do this is to implement technology that supports relationships and collaboration. Of course, we're partial to our own Loanzify POS and its built-in mortgage team workflow. But this is true no matter what platform you use –it must support relationship building, collaboration efficiency, and straightforward communication.
There will be major winners and some losers in post-pandemic lending, and it largely depends on the extent to which mortgage pros are willing to listen and adapt to the new normal. 
Be sure to read this previous post about creating a mortgage referral ecosystem and this post on the workflow function of Loanzify POS.