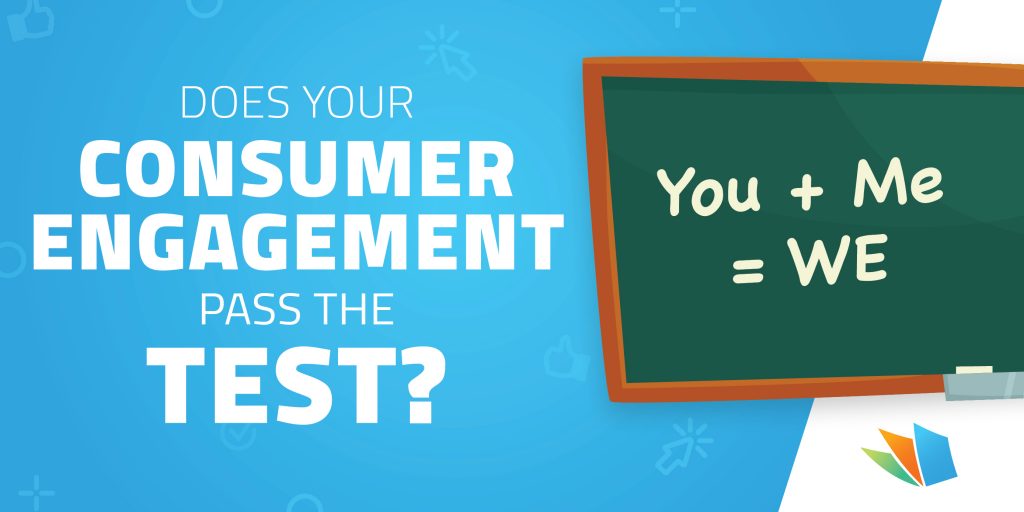 The mortgage industry is one of the most competitive industries in the US and, without a doubt, technology is adding to the intensity. With digital marketing, mobile convenience, and Fintech revolutionizing the mortgage industry, today's savvy brokers need to go beyond the usual "low rate" tease to get the consumer's attention.
The answer? Higher-level service and engagement. Those who successfully anticipate consumers' needs, connect with them in a meaningful way, and leverage a mortgage tech infrastructure will be the ones to win the digital mortgage age.
Sounds sexy but precisely how can you do all of the above? Use these 13 factors to gauge how well your consumer engagement is. While most of these factors are geared more for brokers and multi-LO branches, LO's don't feel left out! You'll still get valuable insight for boosting your numbers and gaining more clients as well.
Conduct in-depth focus groups and research to find out consumer needs
Discussions around the water cooler or happy hour about what your consumer wants are about as insightful as watching late-night TV for political news. If you want to know what they truly need, ask them! Focus groups, surveys, and reputable research (such as Pew Research) will give you reliable insight into consumer needs and trends.
Consider the "experience" before committing to a mortgage tool
An app that has everything you need to gather info but is disorganized, difficult to understand, or is always crashing is a sure failure. Go beyond the function to look at the experience that the consumer will have. Every digital mortgage tool is an extension of who you are as a firm so makes sure to make it a positive one.
Use tech to meet the consumer where they are in the "mortgage journey."
Whether they realize it or not, every consumer is on a journey to getting a mortgage. Some are early in the process, perhaps punching numbers into a calculator to estimate how much they can afford. Others have a down payment and are ready to apply. Either way, mortgage tech that works at every point while guiding them to the next point is high-level engagement.
anticipate what the consumer will need to nurture them to closing.
Just like mentioned above, knowing what your consumer needs now, what they will need in the next step, and how you can connect the dots to get them there is vital to closing more loans. Integrate you online presence with digital mortgage tools to "blanket" the opportunity. Whether landing on your mortgage website, opening an email, clicking on an ad, or calling you after being recommended by a realtor, anticipate what their needs are so that you'll know how to engage and lead them to the next step.
Create an infrastructure that supports personalization.
A loan may deal with numbers, but your business is all about people and relationships. Even something as small as allowing the consumer to create a user profile to keep track of their application to funding is invaluable for engagement –boosting the borrower's confidence.
Identify Key Performance Indicators (KPI)
Similar to factor number one, rather than guessing whether your team is working efficiently, identifying KPIs tells you for certain whether it is. KPIs also give you a measurable baseline –yes, even for level of consumer engagement. See this article to learn more about KPIs that matter for brokers.
Make it easy for consumers to do business with you.
How difficult is it to find your contact information? Is it consistent across the web? Does your consumer have to click around to try to find assistance? Aim for as close to effortlessness as you can. When it comes to making it easy for consumers to interact with you, seek multiple avenues and make them noticeable.
Guided technology that connects the process.
We talked about using engaging tech to guide the consumer on a journey, but this factor refers to the underlying process. To the consumer, using mortgage tech to get a home loan just a matter of filling out the application, submitting docs, and their personal loan originator get it approved. In reality, there are multiple departments and stakeholders all working on a single loan. Use smart mortgage tech to keep the experience as seamlessly connected as the consumers imagine it to be.
Use tech that allows consumers to interact with you in their natural ways.
Email, text, call, video call, voice message. Everyone has their preferred way to communicate. Remember that it's your job to meet them where they are, not the other way around. Not fond of texting? Well, your Millennial consumers are, and if you want to get more business from that key demographic, learn to engage in their preferred method!
Be part of their conversation on social media.
We can't discuss engagement without touching on social media. Are there local realtors that are rockstars on social media, jump in that conversation, and add more value. Is there a large bank that is leaving prospect questions unanswered on Twitter? Answer those consumer questions and snag that prospect for yourself! Where ever there's a mortgage convo happening, engage, and add value.
Be part of the local digital community.
Similarly, engage with other business in your local community via social media. It doesn't all have to be about you and mortgages. Actually, one of the best ways to stand out is to make the conversation about them. Remember that EVERYONE is on a mortgage journey; it's just a matter of time and keeping your value on their mind with engagement.
Tech that makes consumers' life (and your life!) easier.
When it comes to choosing a digital mortgage platform, it's easy to get seduced by all the extras and features. But before you commit, ask yourself whether it will make your life and your consumer's mortgage life significantly easier. While many mortgage tech tools are useful, not every mortgage professional needs them right away. Focus on what your consumer and your business needs now (see factors 1 and 6) and add the rest as you grow.
Diversify the team to tap into cultural nuances for better engagement.
Cultural differences in behavior, values, humor, even attitude toward the government vary among the cultures. These variables may be slight, but they are significant in communication and greatly influence the mortgage experience. Diversify your team and leverage their intimate knowledge of cultural nuances to improve engagement.
Engagement matters in today's virtual world. With the constant stream of messages shouting at your consumer, make sure that your message cuts through the noise and offers meaningful engagement that translates to more qualified borrowers.
Click here for a free 10-day trial with a digital mortgage platform that's built for experience and function.