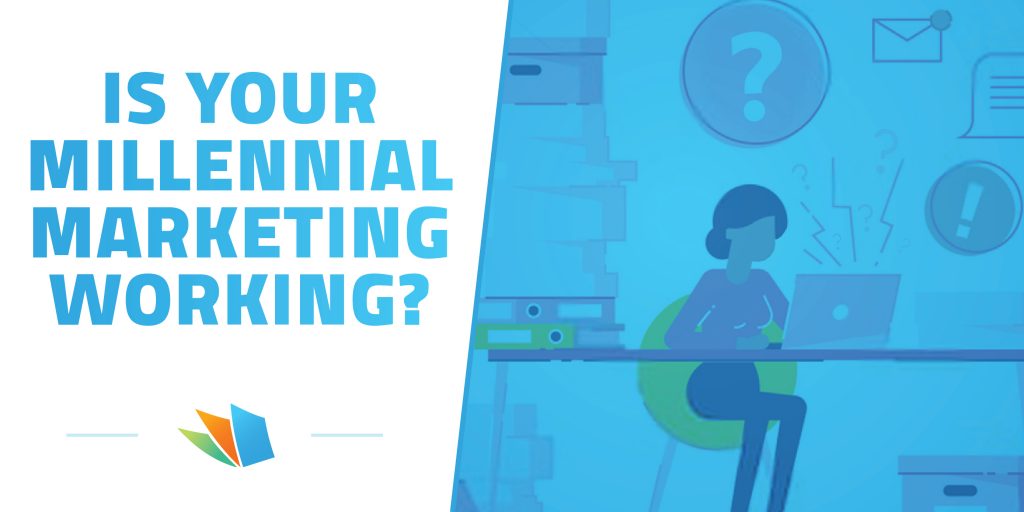 For Millennials, technology is a lifestyle, not a tool. Let that sink in for a moment. Millennials are the first generation to grow up with technology as part of everyday life. In fact, tech is so ingrained with the Millennial lifestyle that you might even say that it's in their DNA.
With that said, there is still much to learn about reaching your Millennial borrower using technology, and it begins with understanding their attitudes and behaviors with tech.
Read on to see if your Millennial mortgage marketing knowledge is hitting –or missing — the mark.
Millennials Are Diverse Plus Are Changing Our View of Diversity
The term "borrower" is used in a general sense in professional mortgage publications, but you know that there are many types of borrowers. They could be categorized by type of loan, credit score, whether English is their second language, if they're retiring soon, and dozens of other factors.
The term "Millennial" is similar.
Millennials have several distinct sub-categories that can be based on college education, entrepreneurship, parenthood, or even how well-traveled they are. Some marketers even distinguish "content creators" from "content collectors" when it comes to digital engagement.
Cultural influences further diversify habits and values –especially when it comes to online engagement and tech usage.
For example, about three out of five Millennials in the US are Hispanics –meaning people that speak Spanish. Studies show that Millennial Hispanics, as a consumer group, embrace technology sooner than other consumer groups. They also have the highest rates of use social media and technology engagement, especially when it comes to engaging with brands that embrace the same values as they do.
Millennial Hispanic tech usage is further diversified when we consider cultural nuances.
Millennial's Attitude about Money
The way Millennials think about money may surprise you. They're often falsely stereotyped as irresponsible  –spending more on entertainment than perhaps their parents did. But this isn't as frivolous as you may think. For Millennials, they place a high value on "experiences."
When it comes to buying a home, their preference for "experiences" might show up as an inclination for a neighborhood that has a vibrant nightlife or community involvement in nature preservation.
In terms of getting a mortgage, Millennials aren't just about the destination (approval) but about the entire journey –from the initial thought of buying a home all the way to getting the keys.
Read more about the mortgage journey in this post.
Mind the Conversation and mode of communication
Millennials find themselves in a catch 22 when it comes to their financial literacy. They have access to limitless information but, generally speaking, lack essential financial know-how. Even with basics such as writing a check.
But tread lightly around this matter. Don't mistake their inexperience (yes, there are MANY who have never written a check) with complete financial ignorance.
And definitely, don't use it as an opportunity to talk down. You'll likely turn them away. Remember that Millennials grew up (at least partly) in the Great Recession and may harbor some distrust with financial institutions and mortgages professionals.
So how then, can you communicate your value and build trust with a Millennial? Focus on guidance.
Whether that guidance comes in having a personal and honest face-to-face conversation or using a mortgage app with interview-style questioning, personable and personal advice is how to win over a Millennial prospect.
Multi-Channel Communication
Expanding the above idea, rethink Millennial's preferred way to communicate and how they shop. Although the notion of digital being their primary way avenue, there's much more to it.
For example, many believe that "email marketing is dead," especially when it comes to Millennials. But the truth is that ANY form of digital communication (including email) is an effective way to market to Millennials –as long as you engage Millennials with a "guidance" sort of attitude.
An authoritative tone, valuable content, offering advice and doing it through their preferred channel of communication is how to reach a Millennial mortgage prospect.
Of course, you'll also want to be strategic about your digital presence. Millennials' habits for online mortgage shopping vary depending on where they are in their home buying journey. They may:
Read online reviews
Look at your Instagram to get familiar with your work culture
Read your blog to research loan types
Calculate affordability scenarios using your mobile mortgage app
All of these online activities can lead to the Millennial prospect applying for a loan or arranging a face-to-face meeting. Either way, personalization and having multiple channels open to communication are essential to winning a Millennial prospect.
If youre Millennial mortgage marketing hitting its target? Do you have the mortgage tech to engage with your Millennial homebuyer? Check out LenderHomePage's suite of stackable digital mortgage tools and build a customized experience.