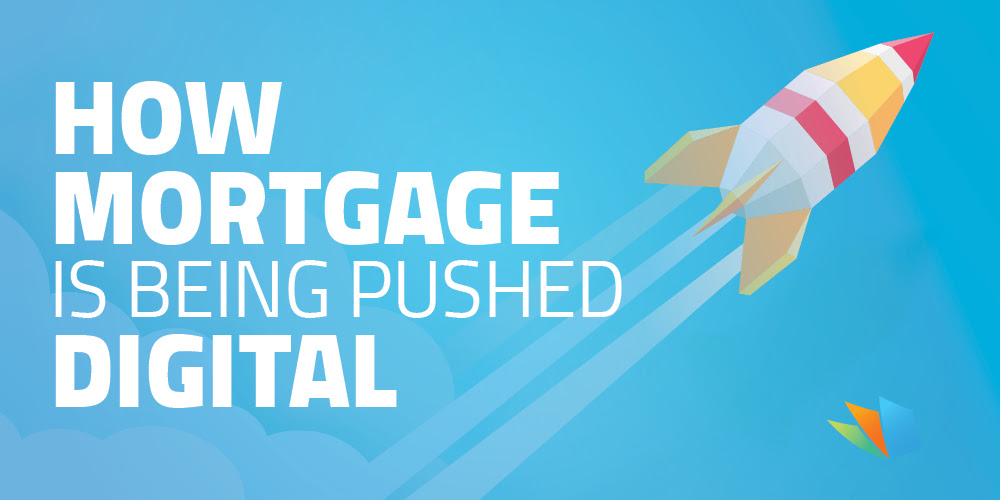 If you're in the mortgage industry, no doubt you consider Rocket Mortgage your Goliath. In fact, it's a Goliath even to Wells Fargo now that Rocket Mortgage, or more accurately, Quicken Loans is America's largest lender.
So how can this be a good thing for your lending business? Exactly how does a $25 billion-a-quarter online lender help a small to midsize lender close more loans? You'd be surprised to learn how!
LenderHomePage is the digital mortgage platform that gets you, your business, and your loan prospects. Click here for a free trial!
How Rocket Mortgage is Actually Good for Mortgage Professionals Everywhere!
They Introduced the Public to Digital Mortgage
The public didn't trust the lightbulb when Edison first introduced it. In fact, there were rumors of toxic energy emissions and explosions. Edison and his partner J.P. Morgan had to invest a whole lot of money (so much so that it nearly bankrupt them) to convince the public that lightbulbs were both safe and the future.
Rocket Mortgage went through similar growing pains. The online lender invested massive amounts of money in educating and convincing the public that online lending is a real alternative to traditional lending that they can trust.
How does this help you?
Essentially, they've done the bulk of the online mortgage marketing for you! The public now knows about digital mortgages, how they're a better and faster way to get approved for a home loan, and that it's the future of lending.
They Convinced Borrowers To Prefer a Digital Mortgage
Rocket Mortgage's marketing has been so effective that the public now prefers an all-digital mortgage, and that's why Rocket Mortgage is now the top lender in America.
Here's one remarkable consumer behavior insight that the mortgage industry seems to miss: we're only on the first wave of digital mortgage consumers.
When it comes to new products, especially innovative ones like a digital mortgage, consumers purchase in two waves.
The initial wave consists of those who want the latest, the newest, the fastest, the hottest thing on the market. The second wave consists of those who prefer to observe first and then buy later.
Remember that $25 billion that Rocket Mortgage closed a quarter? It's likely just from the "first-wave" consumers! The second wave has yet to come.
So if you want to cash in on the billion-dollar opportunity in digital mortgage, get ready because here it comes!
A digital mortgage is becoming the new norm thanks to Rocket Mortgage. All you have to do now is let the public know that YOU offer a digital mortgage too so that you can get your share of both first and second-wave consumers!
They've Worked Out the Kinks with Online Lending (Especially at the Federal Level)
Traditional U.S. lenders and the feds have been in a functional (albeit complicated) relationship for decades. And just when they thought they had it all figured out, online lending shook things up.
Online lending is a whole new way to get funding for a home and many times traditional policies didn't apply. In other instances, new regulations were created after trouble popped up.
The truth is things aren't entirely worked out with online lending and federal regulation, but you don't need to worry too much about it. Rocket Mortgage is so big that they're the ones testing the limits of online lending.
So if there are any changes in policy for that make online lending better for both mortgage professionals and consumers, you can thank Rocket Mortgage for that!
But we don't want you to think that the federal government is out to get online lenders. The opposite is true!
Online lenders are becoming the number one provider of government-backed loans ever since the real estate bubble that got traditional banks into trouble with the feds.
Surprised to learn that Rocket Mortgage is setting your business for digital mortgage success? Bet you'll be surprised at how easy it is to get your own digital mortgage platform too!