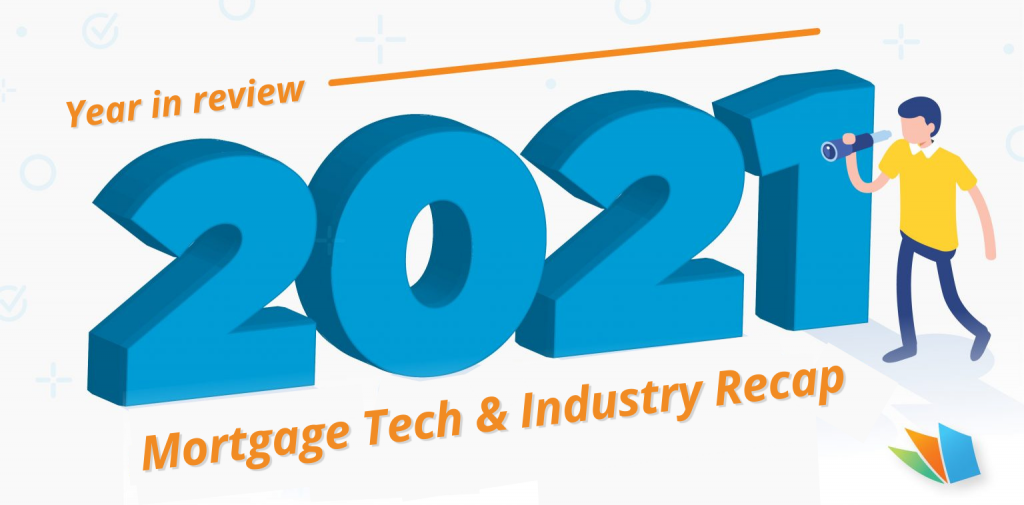 We're recapping 2021 and the remarkable shifts that made for an excellent year for the mortgage industry and 50% growth for LenderHomePage!
As the year draws to a close, we're seeing mortgage rates inch away from the record–lows of 2020 and early 2021. However, when we look at them from a historical perspective, rates are still ultra-low. Three years ago, December's 30–year rate averaged at 4.75%, and December 2019 averaged around 3.75%. 
According to Freddie Mac, there was also a 33% increase in refinances when comparing the first half of 2020 to the first half of 2021 – amounting to an astounding $1.6 trillion in first-lien refinance originations. This also translated to borrowers saving an average of $2,800 a year. 
Applause all around!
For LenderHomePage, 2021 was a pivotal year of product improvement, integrations, and company growth.
Check out all the advancements that we made and that our clients benefitted from: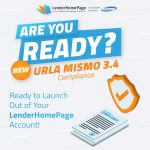 Early 2021 marked the deadline for the much anticipated and compulsory URLA Mismo 3.4 compliance. Although the industry was warned of the impending change, many originators were slow to transition and faced significant disruption to their business. Fortunately, our Loanzify POS was well prepared ahead of time, and those who rushed to comply were able to do so swiftly when they implemented our software.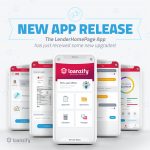 April 2021, we launched v.4 of Loanzify Mortgage Mobile App. The mobile app fully integrates with Loanzify POS, simplifying and reimagining the digital mortgage acquisition and process. It provides a simple yet intelligent consumer-facing UX with engagement tools plus powerful loan management for Loan Originators.
June 2021, we announced all-new "Personal Brand" mortgage website templates. This all-in-one website solution highlights the loan officer's brand and supports their career growth and longevity in the industry. 
July 2021 brought a new partnership between Loanzify POS and Insellerate, delivering lead management, sales enablement, engagement, and data intelligence to help maximize the loan officer's productivity and enhance the borrower's digital mortgage experience.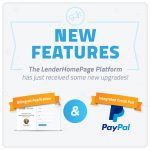 Late summer 2021, we simultaneously released our Spanish language digital 1003 and CreditConnect, our self-pay credit pull for Loanzify POS. These breakthrough features help mortgage professionals to serve the diverse real estate market better, exponentially expand revenue opportunities and minimize the costs associated with creditworthiness analysis.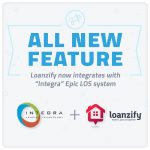 In September 2021, we announced integration between Loanzify POS and Integra LOS, helping to facilitate the mortgage operation from origination to closing seamlessly. 
That same month, we also shared the new partnership with LeadMailbox, aiding mortgage companies to streamline and enhance their lead management process.
LenderHomePage also made waves in the industry by being featured in industry-leading news outlets, expanding its leadership team, and winning several industry awards. 
CEO Rocky Foroutan was featured in California Business Journal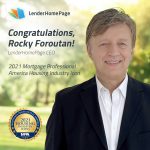 and BankingCIO Outlook Magazine and was awarded 2021's Lending Luminary Award and MPA's Housing Industry Icon in Mortgage Technology –as voted by industry peers.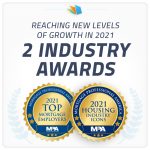 LenderHomePage was also honored with MPA Magazine's "Top Mortgage Employers 2021" award and "2021's Top Lending Management Solution Provider Award" from BankingCIO Magazine.
Rounding out a year of big wins was bolstering our leadership team. In 2021, we welcomed Brandon Salisbury as the new Director of Sales & Marketing and Brian Dugan as the newly appointed Director of Customer Success. We also had the strategic transition of Bryan Skitt to Chief Creative Officer, where he oversaw the launch of our new Creative On Demand service.