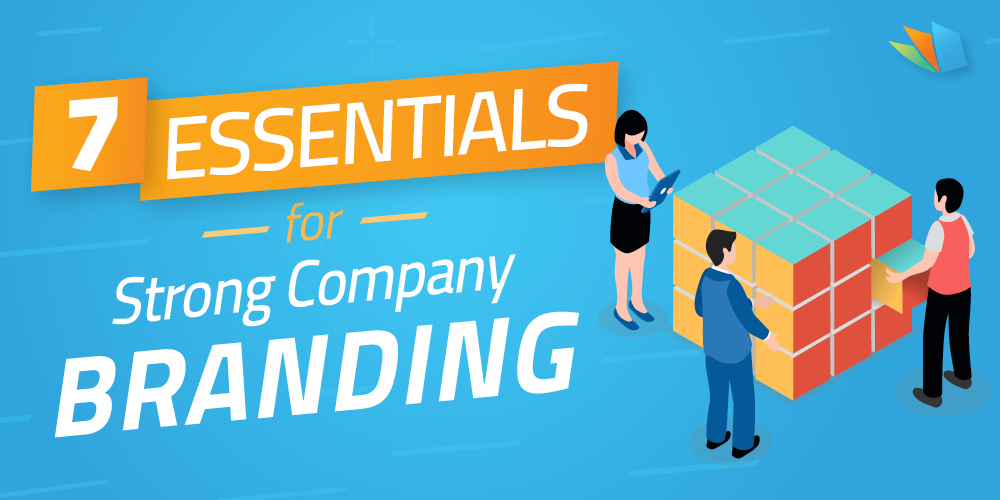 Mortgage company branding is more than a logo. It's part of the entire consumer experience, how your customer perceives you and is an indispensable factor in your ROI. Everything from the individual graphics to your website and mortgage app appearance to social media posts to online chats is part of your brand.
Because branding is a critical element of your business, it's vital that you know the fundamentals of a strong one. By the way, this is true about personal branding as well. Whether you're a team on 1 or 100, your mortgage brand is your DNA and promise to consumers. Here's how to do it.
Purpose
A strong brand reflects your company's purpose. It's the reason why your business was established and answers the key question: why should a consumer choose your business over others?
This is the starting point for your entire branding plan. The more specific you are, the more defining the difference between you and your competitors. Answer these three questions, and you'll have the foundation to your overarching purpose that is part of your brand strategy:
What is your business best at?

What is your business passionate about?

What difference can your business make?
Consistency
Consistent branding increases familiarity. The more a consumer is familiar with your brand, the more they begin to trust –and even prefer– your brand and business. And when it comes to online consumers who are comparison shopping, consistency and trust can tip the scales in your favor, turning a web visitor into a prospect.
Graphic elements and color schemes are visual ways to create consistency but don't forget how your mortgage business tech stack works with your branding. A similar and predictable look, feel, and tone should be apparent in the entire Borrower Experience.
Captivate
One of the hallmarks of a great brand is that it grabs the attention of consumers. That's not to say that it must be loud or aggressive, but optimally, it should contain some pivot –enough to make a consumer do a "double-take" when they come upon it while browsing for local mortgage brokers and lenders.
Keep in mind that the double-take is more than a cool logo. Captivating with your brand also involves offering the "remarkable" with your services, such as instant quotes or self-generated approval letters.
Personality
A strong mortgage brand also has a recognizable personality that makes it relatable to its target consumer. We can see this in action with well-known brands like Nike (motivational and inspirational) or Apple (innovative and fresh).
Authentic brand personality permeates everything from running the company to campaign messages, helping to build rapport and loyalty from your target mortgage consumer.
Emotional Hook
Consumers are often persuaded more effectively by emotion than logic. A recent collaborative study analyzing 35 years of research into emotions' impact on decision-making revealed that emotions are a pervasive and predictable driver in decision making.
Thus, a strong mortgage brand needs an emotional hook that emphasizes the benefits to the consumer. This emotional hook (the benefits) excites consumers and motivates them to convert into borrowers.
Community
Your current and past mortgage consumers can be your most effective evangelists and be a rich resource for new mortgage leads by sharing their experience and recommending it. A strong mortgage brand is one that your consumer advocates are thrilled to share. It's professional, clean, and trustworthy -everything they can get behind to share and go viral.
Authority
When it comes to the lending industry, authority is a must. Anything less than unshakable authority will cost you business. Ways that you can build authority with your branding include:
Mortgage content like a blog, videos, and email marketing

Infographics and eBooks

Digital mortgage tools like a mortgage app and professionally build mortgage website

Publish content on industry-respected platforms

Consistent and active presence across the web, including review sites and social media
LenderHomePage Builds Your Mortgage Brand
A strong mortgage brand sets you up for success. It defines fundamentals like your mission and company values, rallies employees around your vision, emotionally hooks prospective mortgage consumers, excites advocates for your business, and overall helps to facilitate a thriving ROI. So when it comes to a digital mortgage partner, choose one that's built for branding as well as scaling.
Try us out for free for 14 days and discover why top producers and enterprise originators trust LenderHomePage for all their digital mortgage platform needs.