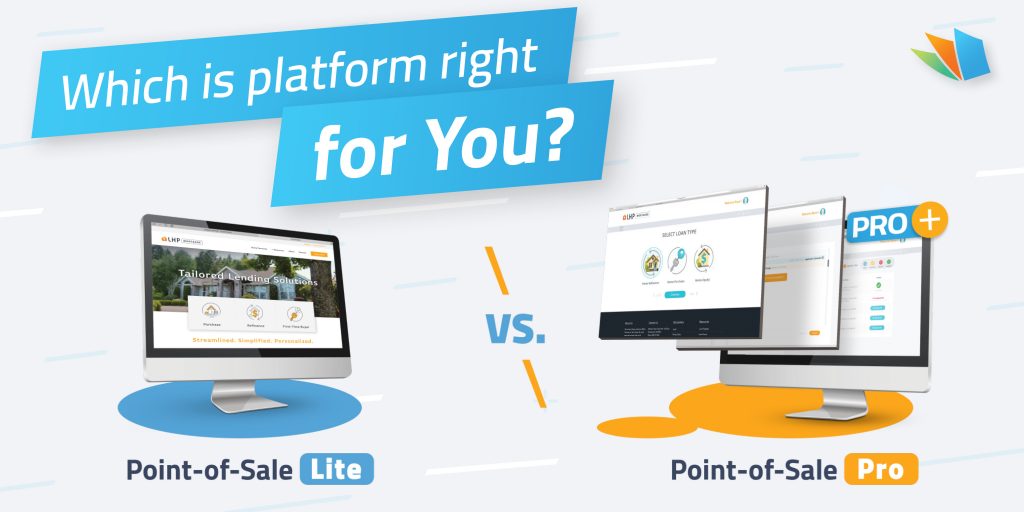 The new MISMO/URLA became mandatory for all lenders on March 1, 2021, and we were ready to help our customers make the transition well before that deadline. However, many also seized the opportunity to upgrade to Loanzify POS Pro to give their Borrowers an enhanced digital experience – and the response has been overwhelmingly positive!
Is upgrading to the Pro+ edition right for you? Here's how to choose between Loanzify POS Pro and Loanzify POS Lite.
Loanzify POS Pro vs. Loanzify POS Lite
Both Loanzify POS Pro and Lite support the new URLA/MISMO 3.4 loan application. The updated intake and exportable MISMO 3.4 files are compliant and meet all requirements that allow lenders to continue their business as usual.
However, Loanzify POS Pro has so much more to offer.
Loanzify POS Pro is a 360-degree solution for digital transformation. The cloud-based software uses the digital application as a jumping-off point to automate the entire intake process. From the back-end, Loanzify POS Pro becomes the hub of your loan pipeline. Manage, collaborate, and scale your business for volume and productivity with "pro" features that work for every originator –from a single broker to enterprise.
Compare Features "Lite vs Pro+"
Loanzify POS Pro and Loanzify POS Lite –The Deciding Factor
Knowing which is right for you can be easily determined by answering these questions: Where is your business now, and where do you want it to be?
If you are satisfied with your business, have no plans to scale, and are content with how you're currently handling each loan file and workload, then Loanzify POS Lite is the best option for you. The attractive and mobile-optimized questionnaire makes it a stand-out choice above standard 1003's, and it helps you meet the new MISMO/URLA standards.
However, if you're looking to improve or scale up your business, then Loanzify POS Pro is undoubtedly the best option. This is why the majority of our customers upgrade without a second thought.
Ready to unleash your potential? Upgrade to Loanzify POS Pro instantly and easily from your LenderHomePage single sign-on dashboard.
Have more questions? Schedule a call with one of our account executives today.