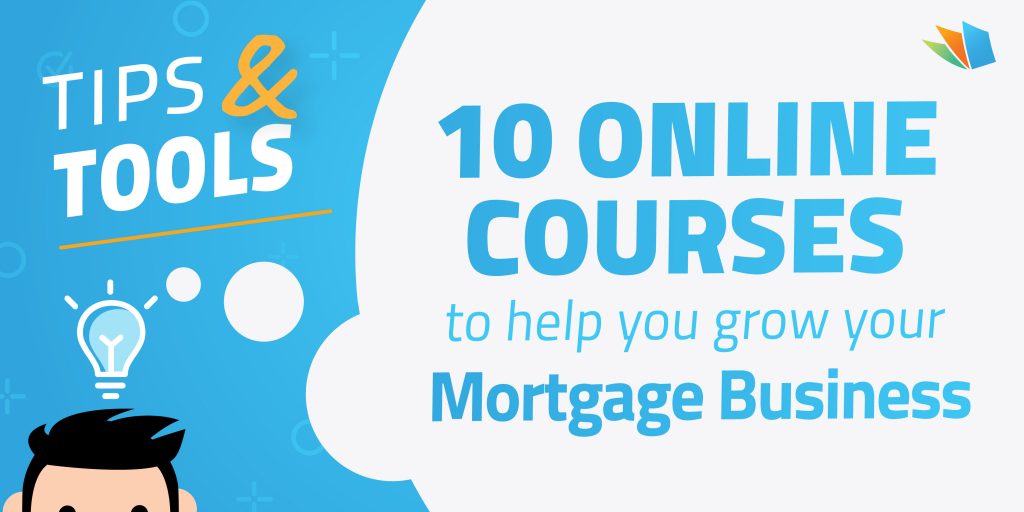 We've compiled a list of the topmost relevant, and useful online courses mortgage professionals need to thrive and grow their mortgage business to the next level. From digital marketing to customer service to branding strategies, these upper-level online courses are taught by professionals at the top of their game and will give you the launching platform you need to grow your business. 
Need more resources for scaling and completing your digital transformation? We got you covered! Explore our stackable and brandable digital mortgage platform that grows with your business. 
Leadership Assessment and Development 
This course by Udemy is a 2-hour deep dive into exploring and developing your leadership skills. More than the typical "business leader approach," this course is a great foundation for growing a mortgage business and shows you how to create a resilient work culture and leadership mentality within your team to promote innovation, accountability, profitability, and loyalty. Learn more.
Performance Experts 
Taught by one of the nation's top fifty producers of loan origination, Tim Braheem offers several coaching programs in an exclusive small group, online settings. His Leadership 360 course is open only once a year to 9 members are takes mortgage professionals through a year-long business and life coaching program to teach mortgage professionals how to build a sustainable business model that complements the desire for personal fulfillment. Learn more.
CORE Training 
Taught by trio Rick Ruby, Todd Scrima, and Reeta Casey, this program focuses primarily on leveraging healthy competitiveness within your workforce to elevate the entire team. There are three levels to this program, with the first requiring a 12-month commitment and comes with the promise of doubling your business after successful completion. Learn more.
Social Media and Digital Advertising 2021
Offered by the respected Mortgage Banker's Association (MBA), this webinar provides upper-level insight into digital marketing and social media marketing for the mortgage industry in 2021 and beyond. With legal compliance, consumer trends, and evolving digital etiquette, knowing how to market your business is challenging. This course can be completed in a single session and will provide a solid foundation for establishing and maintaining a professional mortgage digital presence. Learn more.
Aligning Customer Experience with Company Culture
Offered by one of Linkin's featured professionals, customers service expert Davide Brownlee provides insight into the customer journey. He shows you how the mortgage professional can add value to each phase to create an exceptional customer experience that results in happier clients, a supportive and satisfying work environment, and increased profit. Learn more.
Marketing Foundations: Automation
Named as one of Forbes 30 Under 30, Jon Chang teaches the foundations of automation in marketing, how to use it to drive efficiency, identify marketing opportunities, and develop retargeting ad campaigns with high conversion rates. The self-directed course has several case studies and can be completed in a day. Learn more.
Sales: Closing a Complex Sale
This 5-module course is a fast-track program for improving sales and closing skills. It helps originators understand the buyer's dilemmas and offers solutions to simplify the buyer's journey and value proposition. Taught by Jeff Bloomfield, trusted sales strategist and executive coach to senior executives of Fortune 500 companies. Learn more.
Advanced Mortgage Loan Processor: Essential Skills Training
Gain a more profound knowledge of mortgage processing with this essential skills training course. This program is perfect for the loan officer looking to branch out on his own or work independently alongside banks or lenders. Even seasoned brokers will find the lessons helpful in expanding their practice and training up a top-producing mortgage team. Learn more.
Optimize Your Google Ads Campaign
Go beyond the basics set up of Google ads and learn how to plan, execute, and optimize for mortgage lead generation. Taught by Google, this one-hour seminar will introduce you to the advanced features of Google's ad platform and prepare you for creating powerful mortgage ads on both local and national levels. Offered on a rotating basis so check the calendar for the next available date. Learn more.
Brand Management by UCLA Extension
This higher-level 11-week course offered by working professionals is part of UCLA's Extention program. Available in 100% online format, you'll learn the development and application of a business brand and how to leverage this power to differentiate yourself from the competition. This course is ideal for mortgage brokers who are aggressively scaling their businesses. Learn more.