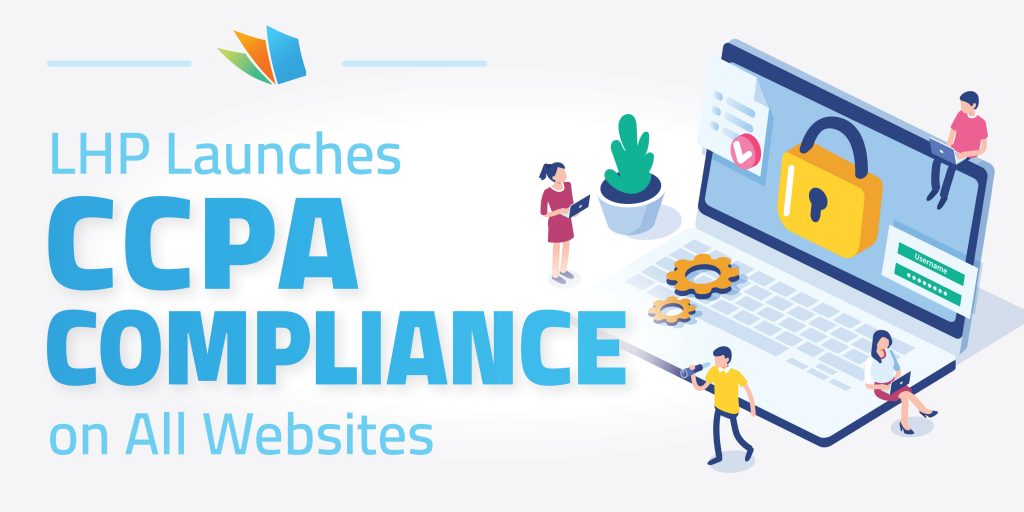 The digital partner you can depend on! At LenderHomePage, we always have our ears to the ground when it comes to both mortgage and digital compliance issues. 
The most recent compliance issue that we've tackled on your behalf is the California Consumer Privacy Act (CCPA). The CCPA is considered one of the most significant consumer privacy laws in the United States. 
As such, we have already made the necessary updates to ensure your website's compliance with new the CCPA regulations. For our California clients, this is already done for you. For clients outside California, see the video below to enable compliance.

Quick Facts About The CCPA and Your Mortgage Website
CCPA Requires Updates To Your Website's Privacy Policy
The CCPA sets forth new criteria that are aimed at protecting consumer data, this includes increasing transparency, increasing consumer control over their personal data, and creating accountability standards for businesses that collect and process data. 
CCPA Applies to All Businesses Operating in California and Those Serving California-based Consumers
Although there are a few exemptions, generally speaking, the CCPA is applicable to any agency that is in the business of "selling, renting, releasing, disclosing, disseminating, making available, transferring, or otherwise communicating … a consumer's personal information by the business to another business or a third party for monetary or other valuable consideration." Source
Making Your LenderHomePage Mortgage Website Compliance is as Simple as "Enable/Disable"
The necessary verbiage is already included in the Privacy Policy in all LenderHomePage mortgage websites.
For all our California-based clients, this feature is automatically ENABLED. For our clients outside of California, turning on this feature requires only a click from your dashboard, and disabling is just as easy. 
About The CCPA
The California Consumer Privacy Act (CCPA) imposes several important requirements for businesses that handle or sell a lot of personal data.
The new policy gives Californians more control over their data: who has it and what companies can do with it.  It's important to understand that this new law affects all businesses that conduct business with Californians, not just California-based companies.
Specifically, the CCPA sought out to:
Define what qualifies as "personal information."

Create new consumer data privacy rights

Require disclosures from businesses about the consumers' information

New rules for collection and selling information of minors

Fines for companies who don't take reasonable security measures to protect consumers' data

Although there are similar laws in place at the federal level, they do not apply to emerging technologies such as wearable devices (like FitBit) or eavesdropping tech (such as Alexa). 
Violations could lead to legal actions from the Attorney General or individuals, potentially resulting in costly penalties.
What Sort of Personal Data Applies?
The CCPA broadly defines personal data as "information that identifies, relates to, describes, is capable of being associated with, or could reasonably be linked, directly or indirectly, with a particular consumer or household."
Under this definition, data includes social security numbers, IP addresses, driver's license numbers, account names, and any other unique identifier.  source
CCPA Compliance Requirements in Detail
CCPA requirements include an opt-out page and an updated Privacy Policy with:
An explanation of what kind of data is collected 

An explanation of how data is processed.

Why the data is collected

An explanation of how the consumers may access, delete, or request collection to stop.

Disclosure of the verification process of consumers' age and how they obtain consent from minors

A "Do Not Sell My Personal Information" link within the Privacy Policy that allows consumers to opt-out of data selling

An explanation of how identity is verified concerning accessing or disclosing data.
For more information on CCPA, visit and click below to book a demo to experience a digital mortgage platform that has your back.