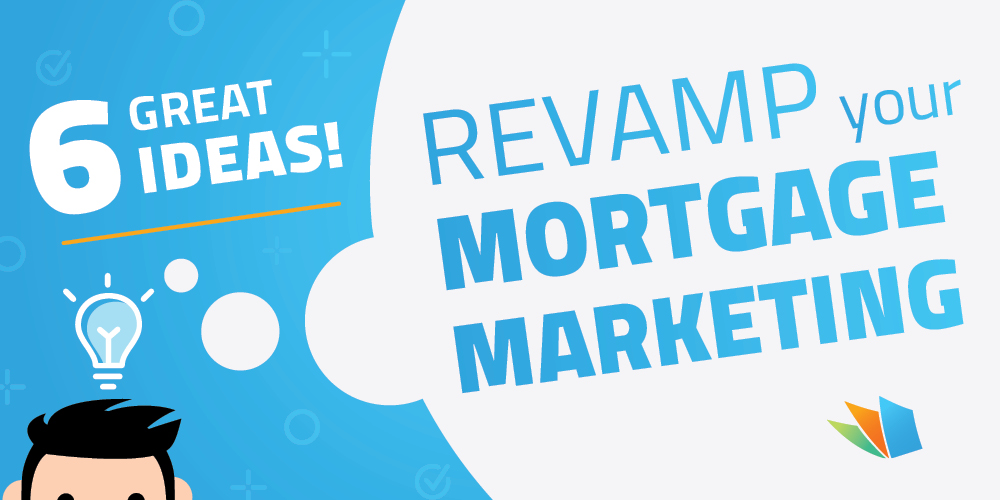 Is your digital marketing stagnant? Maybe you've been shooting aimlessly, hoping that something will stick. If you're a loan officer and either one of these sounds like you, then this article is for you. We're going to teach you the easiest and most effective way to breath new life into your marketing tactics.
Boost a Facebook Post
Creating a Facebook ad for mortgage leads is relatively simple, but boosting a post is even easier, and it's faster too! Boosting a post differs from a Facebook ad in a couple of ways. First, you don't have to go through the process of customizing the ad since there are only two options for your objectives –engagement or website visits. 
The other main difference is that every boosted Facebook post starts as an organic post. 
While the full version has more customization, it takes more time, more than some want to commit. 
Boosted Facebook posts are best for:
Getting more likes – Known in the marketing world as "social proof," when a post or a page has several "likes," it creates a follow-the-crowd mentality that encourages more people to like. 

Announcements — Boosted product release and special event posts will increase visibility, interest, and in case of an event, it can increase attendance, too. 
Just remember only to boost posts that link to your website and not someone else's. After all, you don't want to pay for traffic to go to another website! Also, since boosted start off organic, let the post "live" on the feed for a few hours and get those free likes before you boost it. 
Insider tip: Videos usually have high levels of engagement on Facebook; however, images also do exceptionally well. Just remember to have little to no text on the image. Facebook rejects any posts with too much text on the image.  
Rework Your Email Subject Lines
Like it or not –your email is largely living or dying based on the subject line. So it makes sense to work on revamping your email subject line if you want to increase your open-rate. The average email open rate varies according to the industry. For the mortgage industry, 21% is a good average to aim for.
If you're using a mailing list manager like Constant Contact or AWeber, you can find information about your open rate on your dashboard. If it's less than 21%, reworking the subject lines may be just the thing to bring that number up. 
Use these quick tips for freshening up your email subject lines and increasing your email open rate:
Use 50 characters or less

Use a personalized email address for sending. For example, 

maria@mortgagedemo.com

 is a better than 

noreply@mortgagedemo.com

 

Use verbs to help them envision the action such as "Download our mortgage guide" instead of "Mortgage guide inside."

Make them feel special by offering something free or "exclusive."

Ask them a question such as "Do you qualify for 0% downpayment?" or "Have you heard about this new government home loan program?"
Clean and Organize Your Prospect Database
When was the last time you cleaned out your database of old email addresses? It's not just about cleaning up the clutter, either! Out-Of-Date databases hinder your targeted marketing efforts. Bounce rates go up as do spam reports if you continually send emails to people that have requested to get off your email list. 
Even if your email manager that handles unsubscribes, your CRM may not reflect it. 
While you're in there cleaning house, do some organizing too. Many CRM and email managers let you add tags or categories. Tags such as "veteran," "Korean language preferred," and "refi referral" can help define which group would benefit from your targeted marketing campaigns –saving you time, money, and boosting your conversion rate. 
Rough-Cut Mortgage Marketing Videos
The key to this one is to make it "quick and dirty," meaning with minimal to no editing. Yes, it will look rough, but that doesn't take away from its effectiveness. 
Videos are one of the highest-ranking marketing media in terms of engagement. Not only do consumers want more videos, but studies show that they also engage with video for longer times, too. Videos also demonstrate higher rates of qualified leads. 
If you've haven't done any video marketing because it seems intimidating, a rough-cut video would be an excellent place to start. 
As long as the content is good, you're good.
Here are more tips for doing a quick video to boost your mortgage marketing:
Have a defined message for the video. Whether you're answering a question, demonstrating the digital mortgage process, giving a shoutout to a new team member, or showcasing several testimonials, have a central purpose to the video.

Recording it from your cell is perfectly acceptable! 

Think beyond YouTube (although you should never ignore it) and post your video on various platforms. Facebook posts, Facebook stories, Facebook page posts, Facebook page stories, Instagram posts, Instagram stories, Pinterest videos, SnapChat, Twitter, Linkedin profile, Linkedin page –and repost it too!
Create Infographics For Fresh Appeal
Similar to video marketing, infographics are highly engaging ways to grab your prospect's attention. Infographics are multi-purpose too! Use them on your social media, on your site, publish them along with your blog posts, include them in your printed brochures. 
Find inspiration from other infographics and use a free tool like Canva to recreate it with your brand. You may be thinking, "isn't it easier just to use someone else's' infographic?" However, just like images, infographics can be copywritten. So unless you want to give credit to your competitor, create an original one with your brand. 
Who knows? Your original may be so excellent that others may start to share it and promote your lending business for free!
Fresh ideas for infographic mortgage marketing:
Minimal text is powerful

Leave plenty of "white space" around the graphics and text.

Stick to a single topic

Cite your sources at the bottom of the graphic

Focus on one topic or type of prospect
Hold A Webinar 
Webinars are great for attracting new customers. Plus, it's pretty neat that webinars are both a form of "event advertisement" that you are promoting. 
Essentially, it has everything you need to freshen up your marketing efforts!
Partner with a realtor or real estate office to offer even more value to your prospects, increase your reach, and solidify that relationship with one of your most valuable mortgage leads sources –your realtors!
Best Tips for Mortgage Webinars and Live Events
Know who your prospect is, what their biggest concerns are, the solutions you can offer, and what you would like for them to do at the end of the webinar (your call-to-action)

Check our several online platforms for webinars and their features. Pay special attention to how the user can participate (call-in, message, video) as well as options for recording the webinar for future sharing. 

Although a webinar can be just you talking, the most engaging ones incorporate an image-heavy slide-deck. Copy (or writing) on the slide is fine but aim for simplicity. Let your voice do the explaining, not the slide. 

Screensharing it great too! If you've recently incorporated a mortgage point-of-sale system like Loanzify, showing your prospects how easy it is to apply and check-in on their approval process. 
Bonus: Redesign Your Mortgage Website
This idea sounds like it would be difficult, right? A whole new mortgage website with 100+ pages of content, mobile-responsive, social media sharing integration, done-for-you mortgage blog –all without design skills! 
If you're looking to give your mortgage business a fresh online presence to drive your marketing efforts, a mortgage website from LenderHomePage is where it's at. Click here for a 10-day trial!