This cover story interview with CEO Rocky Foroutan was originally featured on Tomorrow's Mortgage Executive.
Examining The State Of Mortgage Lending Today
LenderHomePage.com is a provider of a secure and compliant cloud-based digital mortgage platform that powers lender websites, mobile apps, and mortgage POS solutions. Mortgage lenders of all sizes use LenderHomePage.com's customizable and scalable solutions to enhance borrower experience, streamline the mortgage process, and increase Loan Officer productivity and efficiency. Beginning with a small group of progressive and talented software engineers, LenderHomePage sought to improve the online lending experience for both mortgage professionals and their consumers. Rocky Foroutan, the Founder and Visionary behind LenderHomePage.com, talked with our editors about the state of mortgage lending today.
Q: There were plenty of predictions for the new year, but now that we're a couple of months in, what's the outlook for the mortgage and real estate industries for the rest of 2022?
ROCKY FOROUTAN: We had already seen interest rates begin to creep up towards the end of last year, so it was a safe assumption that it would continue. However, interest rates rose much faster than expected – reaching points that most assumed would happen towards the end of 2022. Although a single fact like this can make the mortgage market look grim, the outlook is still positive.
For one, whether rates are high or low, the market doesn't stagnate. Consumers were still buying homes in the 2010s when rates were over 4%, and in the 1980s, over 12%! This is because, for homeowners and homebuyers, good decisions about buying or refinancing have less to do with mortgage rates and more to do with personal circumstances.
A wild card that gets overlooked is the shift in the working model and how that affects the real estate market. Many companies – including LenderHomePage – have adopted a permanent remote or hybrid employment model. Many consumers were previously on the fence about moving away from the company base since it was unclear whether their work would require them to return to the office. But now that many companies, both large and small, have permanently made a shift to remote or hybrid, consumers can confidently make a move to less densely populated or more affordable housing. We're likely to see a significant uptick in home purchases come spring and continue well into summer.
Q: You bring up a great point about how consumers make financial decisions less about the current market rate and more about personal circumstances. How can LOs respond and leverage this in their favor?
ROCKY FOROUTAN: In the past, LOs have relied heavily on leads their companies provided, agent and past client referrals, and also buying shared internet leads. While all of these are still valuable in this new environment, LOs can do much better by concentrating on their own brand marketing – like social media marketing, referral marketing, PPC, SEO – and building up their brand and various networks to stand out from the competition and fill their lead funnel.
Social media marketing, in particular, is a powerful lead generation avenue that every mortgage pro is well aware of. Still, few take advantage of or know how to leverage it properly. But it's understandable. Social marketing is a whole beast in and of itself, and when you're focusing on clients and the day-to-day business (as one should be), creating and executing a social media marketing plan takes a back seat to the rest.
Inconsistency is also a considerable hindrance – erratic posting schedule, inconsistent branding, conflicting value propositions don't just make social media marketing efforts fruitless, but they can end up damaging online reputation.
There's also the potential problem of focusing on the wrong platform. We've seen this many times with our incoming marketing clients. For example, we had a broker looking for help with his social media. After months of creating TikToc videos (because every marketing article he read said that's THE place to be), he was frustrated that he had yet to see any value in return. Yet another broker was stumped as to why he wasn't getting any movement despite posting rate updates every day on his personal Facebook page.
Again, this is just one factor of online marketing. Remember, there are also organic lead generation from Local SEO and PPC and other paid marketing! The task is daunting, but in this competitive digital environment where loans are less about rates and more about circumstances, reputation, and trust, LOs can't afford to ignore online marketing and branding. After consulting with hundreds of frustrated corporate and single mortgage professionals, we decided to develop and launch a comprehensive marketing service specifically for this industry. LenderHomePage is uniquely positioned to offer mortgage marketing services not only in expertise in marketing but, more specifically, our intimate understanding of technology-driven, branded digital mortgage marketing for the consumer.
Q: Many companies have instilled a hiring freeze but their processing needs haven't changed. How can they handle the workload?
ROCKY FOROUTAN: Looking for a way to "handle the workload" is a dangerous proposition. To me, it means just barely keeping your head above water, and that's not the position anyone wants their business to be in. So instead, l advise LOs to implement strategies that maximize their margins and increase their loan volume processing capabilities without hiring more staff.
It is necessary to put it into practice even without the hiring freeze when you really think about it. But, as it goes with most of life's challenges, one doesn't realize there's room for improvement until they're faced with the urgency to improve. They can do this by refining the workflow of their current team and improving operational efficiency to maximize the team's time and revenue-generating potential.
The first step is to overview the workflow and the borrower's journey. From initial contact to funding, what is the touchpoint, the purpose, the action, and the next step from both the consumer's viewpoint and the origination viewpoint? Then one can start drilling down on each of those points to uncover friction points, gaps, or problematic tasks that can be eliminated or simplified. For example, we had one broker branching out on his own, but with limited start-up funds, handling the workload with a team of just him plus a processor was daunting. In this case, the broker needed to invest in a point-of-sale system that acted as a centralized hub for organizing and collaborating with his processor with maximum efficiency.
When we developed the Loanzify platform, we envisioned it not as a typical point-of-sale system but rather as a mobile office and extension of everything an originator has to offer and must accomplish as they process a loan. For example, Loanzify's document collection, notification, and filing system are second to none. Taking a note from the originators' need to be utterly accurate and productive, Loanzify features a flexible document uploader that can be accessed via mobile or desktop devices.
First, users can either drag and drop or upload a photo of the documentation easily and securely into their personal borrower portal. Without losing a money-making minute, the originator will receive a notification and be able to review, accept or reject the document quickly. Users also get timely notifications and reminders about completing their Needs Lists task, guiding them through the funding process in record time. Once the tasks and automated asset verification are completed, the entire loan package is instantly and accurately submitted for fast approval. Once approved, the user can generate and download their own self-generated pre-approval letters.
These perfectly synchronized functions eliminate massive amounts of time and exponentially increase the originator's workload capabilities.
Q: You mentioned that LOs should also focus on increasing margins. How does technology help with that and what features exactly help with increasing margins?
ROCKY FOROUTAN: Loanzify is packed with critical automation essential to boosting processing volume. But let's keep in mind that it's not just about handling the current workload – we also want the originator to maximize his profit margins. While one can argue that technology in general increases margins simply by eliminating human-led work, that's not always the case.
For example, some POS systems with incomplete or broken integrations with third-party systems offer little to no value in streamlining the workflow. So if data has to be entered manually from the POS to the CRM and back again, the technology is actually more of a disruption and is sucking time and money from the bottom line. On the other hand, deep integration plus an intuitive design is insurmountably valuable for boosting productivity that directly results in increased profit.
A more specific example of technology enlarging the profit margin can be found again in our Loanzify platform with our exclusive in-app self-pay credit pull. Credit Connect serves as a self-pay feature where users can purchase their own credit report to submit as part of their application. This influential yet straightforward feature acts as a sort of "filter" that underscores the prospect's commitment to see the loan application through the end.
But more importantly, Credit Connect wipes out thousands of dollars that originators would spend on credit pulls that never converted into a loan. This feature alone has massive and immediate implications for increasing profit margins.
Q: Now that businesses across the country are re-opening their offices, is it still necessary to invest in a digital transformation as earnestly as the industry did at the beginning of the pandemic?
ROCKY FOROUTAN: Absolutely! The industry was undergoing a digital transformation well before 2020–that year punched it and pushed the accelerator to the floor. But make no mistake, we are not slowing down or looking back.
In fact, recently, legislators in Pennsylvania passed a bill that permits non-bank lenders to conduct their business remotely permanently, should they choose to work in this fashion. This includes working from their private residents. Certain stipulations were waived or altered during the state's work-at-home orders to allow lenders to continue their business. However, this new bill removed those requirements, giving non-bank lenders who chose to work remotely the same opportunities as any other lender in the state.
This is just one example of how radically things are changing and how imperative it is for mortgage professionals of all sizes to transform their business digitally. It's not just about preparing for temporary market rate changes. Mortgage professionals need to stay abreast of shifts in compliance, consumer habits, and technology.
Q: In closing, you shared a lot about technology and strategies that LOs should implement – if you needed to boil it down to the most critical component, which would it be? Where should they focus?
ROCKY FOROUTAN: That question hints at the most significant challenges LOs face when it comes to digital transformation – the research, decision, and ultimate implementation that an LO has to go through just to get started is overwhelming even for tech-savvy originators.
And just when the LO is relieved to find what they believe is the best software for them, they encounter the next set of hurdles—realizing there are gaps and everything still needs to work together. It's daunting.
It's also expensive and time-consuming! There are several helpful mortgage software products out there, but when it comes to getting them to work together efficiently and seamlessly, it's wild. Even if they integrate, the user experience and branding are off, completely negating the LO's goal of winning the online consumer.
That's why my advice to LOs is to prioritize platforms with several components of digital transformation already built into their structure.
At LenderHomePage, our all-in-one approach makes it incredibly simple to achieve complete digital transformation within minutes. From a Mortgage Website to Mortgage POS to Digital 1003 to Mobile Mortgage App to Local SEO Marketing to Social Media Marketing to Creative On-Demand, originators can manage their mortgage business with a single provider and single log-in. It's the preeminent digital solution for every originator at every stage of growth.
INSIDER PROFILE
Rocky Foroutan is the Founder and Visionary behind LenderHomePage.com. He founded the company from his small home office in 2003 by building turnkey websites for mortgage brokers and loan officers. Sixteen years later, the company has grown to serve over 2,000 clients with an innovative, multi-channel digital platform that helps customers enhance borrower experience while gaining efficiencies and saving cost. Prior to LenderHomePage, Rocky spent nineteen years as a software developer, sales and marketing management in Fortune 5000 companies.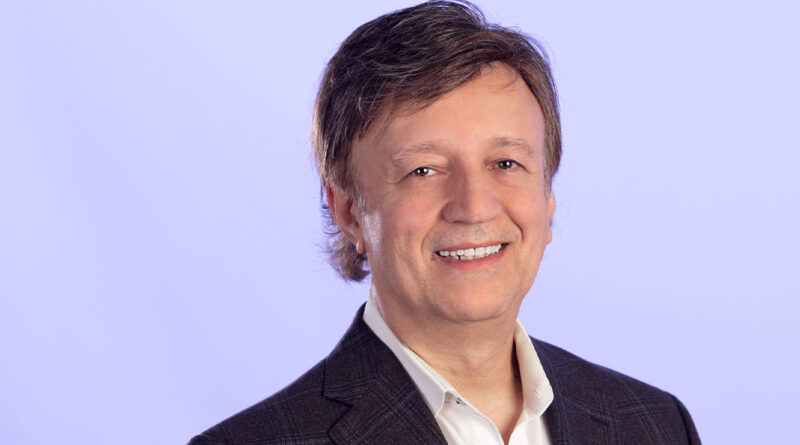 INDUSTRY PREDICTIONS
Rocky Foroutan thinks:
1.) The post-pandemic "work-from-home" model will continue to fuel home buying for employees who have moved to more affordable areas.
2.) Rate hikes will not necessarily dampen the purchase market.
3.) The rush to digital transformation will not slow down even as the pandemic is subsiding, if anything it will accelerate
---