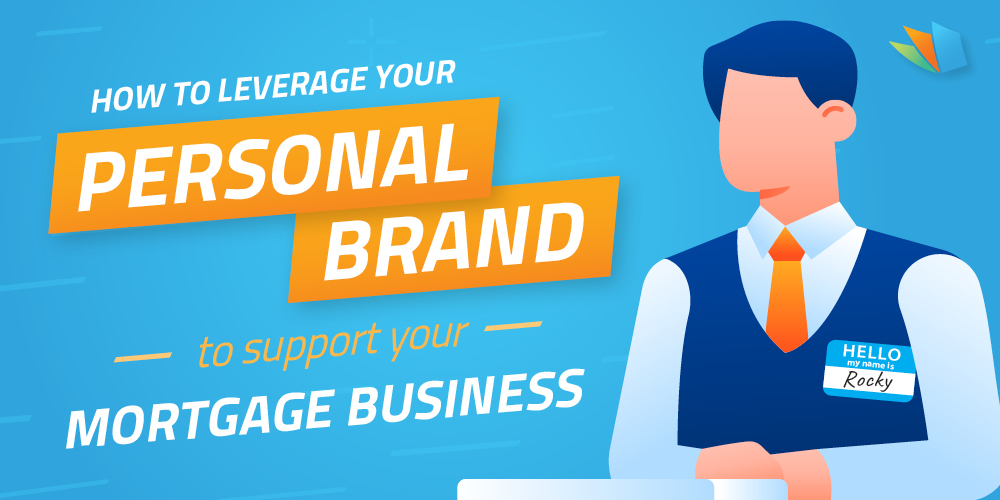 The definition of a brand can be boiled down to how the public perceives you, so a personal brand isn't necessarily built around a business or even with the goal of building a business. A personal brand is built around you -encapsulating your strengths, your expertise, and your style. Because a personal brand is essentially created from scratch and is unique to you, you can leverage this power to support your mortgage business and act as a brand ambassador to the business brand.
An example of this can be found in Richard Branson. The billionaire adventurer has a well-known personal brand and uses it to complement his business brand, Virgin. Another example can be found with Oprah as she uses her personal brand as part of her multi-channel media empire, Harpo.
The main takeaway is that while different from business brands, personal brands are powerful, influential assets –especially to mortgage businesses.
Personal Brand: Becoming An Ambassador to Your Mortgage Business
Highlight Your Accomplishments
Make an even more compelling case for the company's expertise in the industry by sharing your experience, certifications, associations, and education. Letting prospects know about your ten years of experience in the mortgage industry or your bachelor's degree in business administration goes a long way in building your mortgage business' trustworthiness and professionalism.
Non-business accomplishments are also great ways to trump up your mortgage business. Items like completing an Iron Man marathon or restoring a classic car to be showroom ready hint at your perseverance and commitment to excellence –admirable characteristics that are subliminally attractive to mortgage prospects.
Make Social Media "Follow" Worthy
Individuals will follow social media accounts for various reasons, such as for humor, inspiration, advice, news, or connection. A personally branded social media profile can add another dimension to the business's social media presence and could often hook the viewer much more readily than a business brand might be able to.
You can expand the hero story by sharing the journey on your brand social profile. For example, let's say that several of your mortgage team decided to do the Iron Man marathon. You might post 1-2 images of them doing the race, sharing how proud the company is of these team members.
However, the personal brand can delve deeper into the journey of getting ready for the race, unfolding a hero story that resonates with followers. Thus, the personal brand compels the audience to invest emotionally, which causes them to invest emotionally into the business brand.
Reflect Company Culture and Values
Along the same thread, a personal brand allows prospective clients to see the business culture and values in action. Sharing involvement in social causes that matter to you, such as volunteering at a local rescue mission or literacy program, demonstrates true passion and shows that community building is more than just lip service.
A personal brand also reveals true enthusiasm in providing mortgage services. A mortgage business comprised of earnest, joyful, and savvy professionals draw positive attention from all fronts.
A personal brand also reveals true enthusiasm in providing mortgage services.
Choose Both Personal and Business Brand
Having a personal brand doesn't mean it needs to compete with the business brand. They are complementary and extend one another's reach. So instead of thinking you need to choose one over the other, harness the influence of both to boost your mortgage business above the competition.
Check out our new personal brand mortgage templates to co-promote your mortgage business.