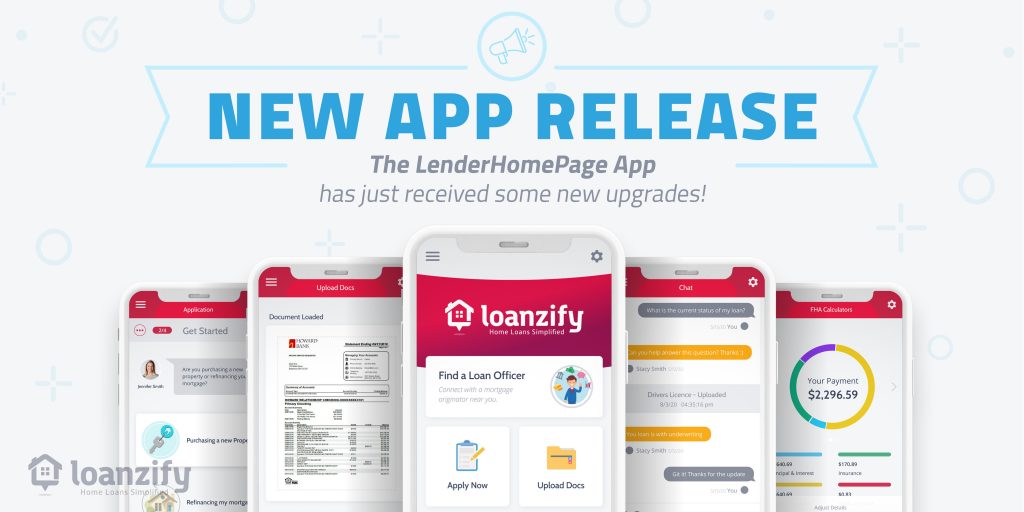 Exclusive preview! After nearly a year of dedicated hard work and innovation, we're thrilled to be on the brink of unleashing version 4 of LOANZIFY App.
The highly anticipated v.4 of LOANZIFY App is a game-changer for the industry.
It will deliver an optimized and agile user experience (UX) to help mortgage professionals of all sizes engage and exceed their borrowers' expectations of the mortgage application experience.
Our developers rewrote LOANZIFY App from the ground up, completely re-envisioning the consumer-facing mortgage app. The most significant updates will include:
Redesigned interface for a modernized and enhanced UX
2 additional Mortgage Calculators that estimate down to the penny
Enhanced document scanner and uploader for a more streamlined workflow
New interview-style mortgage application that engages and motivates borrowers through the mortgage process
Improved app stability and performance
The new version will also fully integrate with LOANZIFY POS, creating a holistic and productive mortgage product suite. 
LOANZIFY App is compatible with both Andriod and IOS operating systems, is free for consumers to download, and can be co-branded with real estate partners.
Join the exclusive preview webinar for a live demo and pricing.