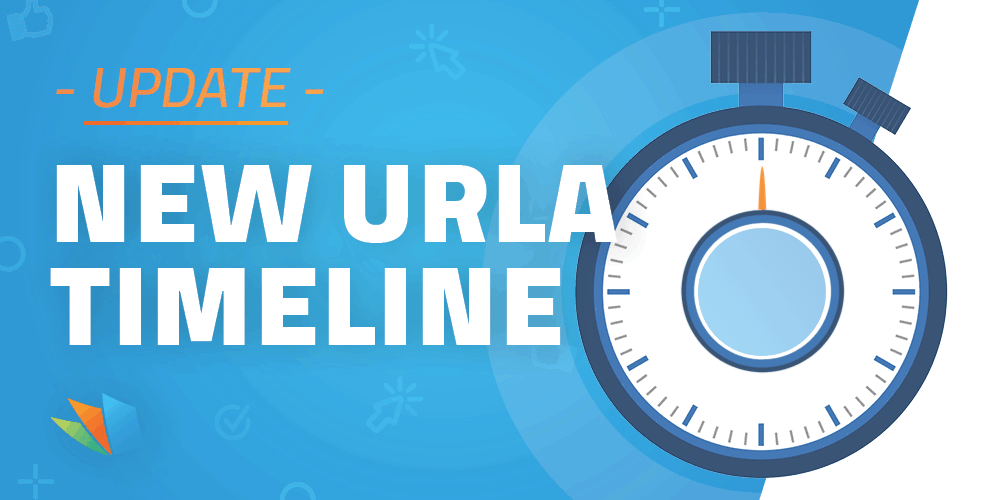 The URLA is about to go through the biggest update in recent years and that's no understatement. However, we at LenderHomePage have been preparing for it. Long before the original URLA deadline, our SmartApp 1003 was already equipped to support these imminent changes. 
While there were delays initially, there is now an updated timeline for this major transition as well as a definite deadline for its implementation. Starting March 9, 2020 lenders and their staff will have the opportunity to start using the new URLA.
This testing period will last through September 1, 2020. From that time through October 31st, lenders will have the option to use the new URLA forms in live production. 
However, beginning November 1, 2020, the new URLA form will be mandatory and starting November 1, 2021, the current URLA form will cease to be accepted by GSEs.
See below to the updated URLA timeline as proposed by Freddie Mac.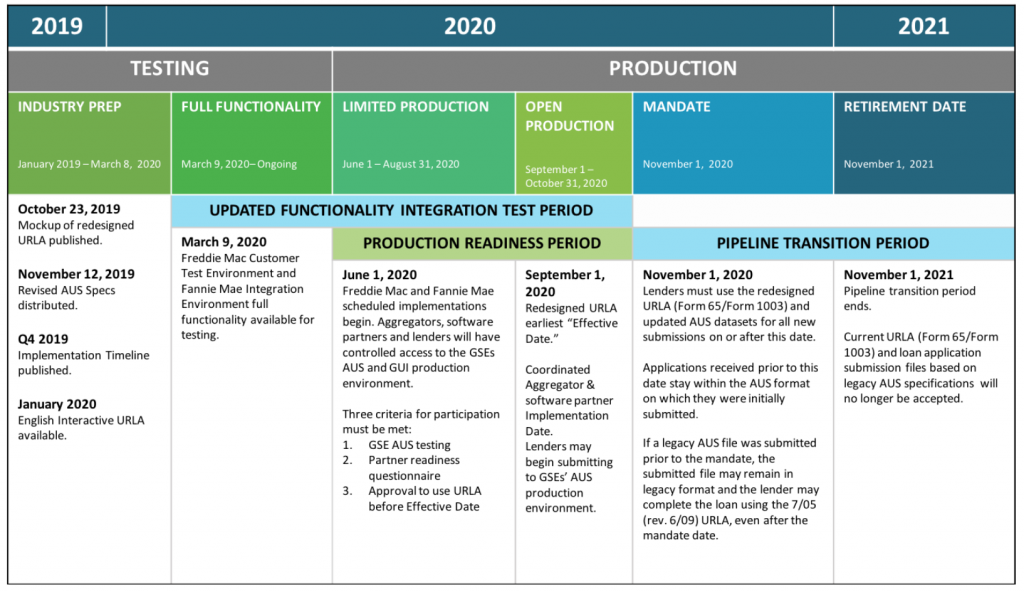 Are you ready for the new URLA changes?
The mandatory use of a digital 1003 will be here before you know it –will you be ready? Will your team be ready? Don't wait to make the transition! Start implementing a compliant and updated 1003 NOW with our SmartApp 1003.
Click here to schedule a live demo to see how easy it is to transition into a digital mortgage platform.