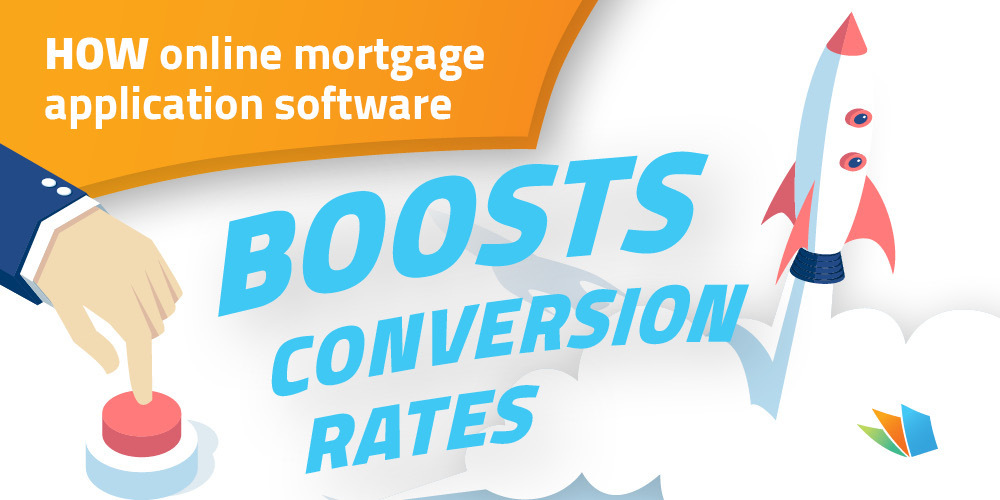 Applying for a mortgage is a means to an end. Whether the "end" is a new home, funding for a home remodel or investment property, or saving a few hundred dollars a month with a lower mortgage payment, and the application is simply a step towards the prize.
The trouble is that for many consumers, the mortgage application isn't "a step." It's a hurdle.
With seemingly endless intimate financial questions, unfamiliar terms, cumbersome process of requesting and submitting documentation, and a mishmash of paper docs and online apps for completing the process are frustrating, to say the least.
So frustrating that most consumers abandon their 1003. One startling statistic revealed that about 78% of consumers back out of transactions solely based on a poor online experience.
So what does it take to create a favorable mortgage experience? A study conducted by McKinsey discovered that there are four factors that mattered the most when it came to creating a pleasant online application experience: reassurance, transparency, simplicity, and speed.
When comparing old school processes with modern mortgage software, which do you think does a better job in those four areas?
Customer Experience is the Real Differentiator, and Mortgage Application Software Delivers
In an industry where competing with numbers is the norm, mortgage pros often forget how vital the experience is in the borrower's journey. That same Mckinsey study demonstrated that not only were those four factors essential to an exceptional experience, but in regards to what consumers desire, they were nearly as crucial as saving money.
In other words, most mortgage applicants in the study were unwilling to sacrifice an excellent experience for lower interest rates.
So if you're looking for ways to boost your mortgage application conversion rates, you must provide what consumers desire above all else —a superior mortgage application experience.
Key Areas Where An Online Mortgage Application Boosts Conversion Rates
Optimized For Mobile
Over 50% of all web traffic comes from mobile, and this trend is growing every year. This means that a mobile-optimized mortgage application is foundational to increasing conversion rates.
However, beware of poor-quality ones. Tiny details like too small buttons or awkward navigation placement can make your conversions plummet. So when shopping for a quality mobile-friendly online mortgage application, look for items like drop-down menus, checkboxes, large enough content boxes, and easily accessible buttons and explainers.
Bite-Size Where Possible
The mortgage application can be a lengthy process, and some may even feel it intrusive. Smart online applications reduce intimidation by breaking into smaller steps. This can be accomplished by having fewer questions per screen, pre-populating information where possible, asking more sensitive questions later in the application, and displaying a progress bar to how much more is necessary to complete it.
Details matter!
Features like animated graphics or simulated text messages lighten the mood and encourage the applicant to continue. Applications with a single sign-on feature and the ability to flip from short pre-qual to full 1003 (without having to re-enter data) empower the consumer and boost their confidence, ultimately influencing your conversion rates.
Self-Serve Efficiency
Self-serve efficiency refers not only to the ability of the consumer to DIY it, but also the speed and ease in which they are able to do it.
With key features like real-time notifications of changes or next steps alert and reassure the borrower that things move as swiftly as possible.
Has the loan been approved? Don't make your enthusiastic borrower wait a minute longer. Use mortgage software that allows borrowers to download their approval letter instantly!
Mortgage Software Transforms Your Conversion Rates
With estimates that over 5.1 billion people are browsing the internet via smart devices, your intake must meet modern online consumer behavior if you want any hope to raise your conversion rate.
LenderHomePages's digital mortgage tools are precisely the mortgage software to do it with.
Our customizable and brandable software helps originators streamline their workflows, connect with borrowers, expedite funding, strengthen customer relationships, and automate with self-serve efficiency –all of which increase application conversion rates. Plus, online mortgage software like Loanzify POS allows originators to handle a higher volume of loans and be more productive without adding new hires.
Take the first step towards success with a conversation. Schedule a live demo with one of our account executives today!