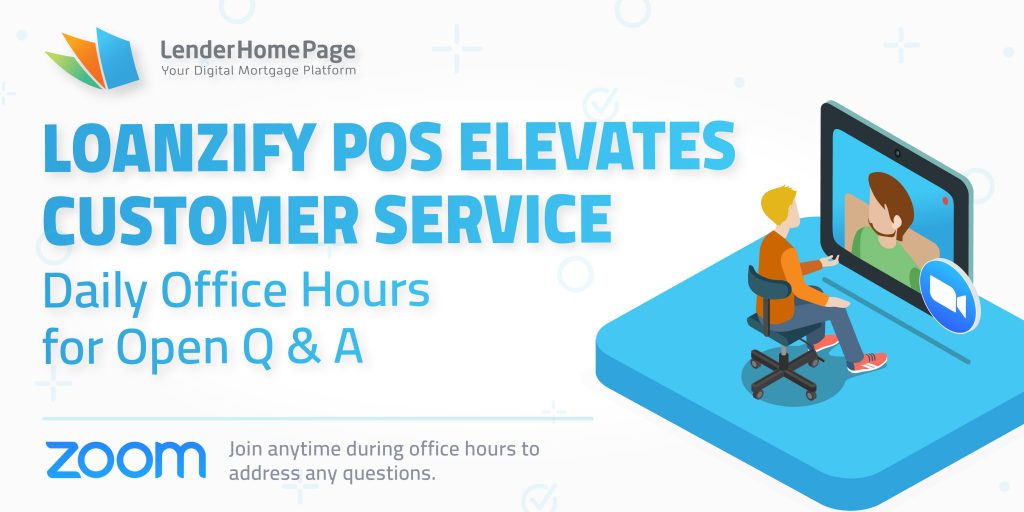 Confirmed! Loanzify POS is our most successful product launch to date and mortgage professionals across the nation are overwhelming us with positive reviews! Loanzify POS is undoubtedly the preferred mortgage POS (point-of-sale) system of top-producers and LOs that are gearing up to dominate the market. 
As intuitive and fluid as Loanzify POS is, there are still some "insider tricks" and best practices that our team wants to share to help you master this tool.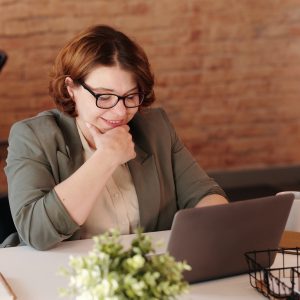 That's why we're excited to announce the launch of Daily Office Hours with our in-house Success Team!
Join us any weekday via Zoom from 11AM -12PM PST.
This LIVE Q & A session will cover any aspect of Loanzify that you might have questions about — the set-up, workflow, best practices, and how to get the most value. Plus, this service is FREE for all our Loanzify POS clients. No registration required! Drop-in any time!
We're the first and only mortgage tech company to provide this level of white-glove support for clients, and we're thrilled to be able to complement our outstanding software with matching customer support.
Go to our Support Page to find link to Officer Hours.
Loanzify Makes it Possible.
Loanzify's award-winning differentiation lies in the following key components: the Borrower Journey, Pre-Approval Letters, Milestone Tracker, Needs List & Document Workflows , and a centralized Portal with instant Messaging and archiving capabilities. 
Borrower Journey – From the first interaction, Loanzify's attractive and intelligent design quickly guides the borrower through every step of the application process, reducing abandoned application dramatically. Sign up for an upcoming webinar here.
Pre-Approval – Generate Pre-Approval letters on the fly and empower the borrower and realtor partners to do the same at any time. Asset verification and credit pull through Day 1 Certainty give you the data you need to do this almost instantly. 
Needs List / Document Workflow – Process loans in record time with a personalized document gather workflow. Receive an instant notification whenever the borrower uploads documents, plus your borrower stays on track with automatic reminders of the next task they need to complete. 
Collab Portal with Messaging – A secure portal instantly connects you with your borrower, your team, and all stakeholders, for a more productive and straightforward mortgage process ecosystem.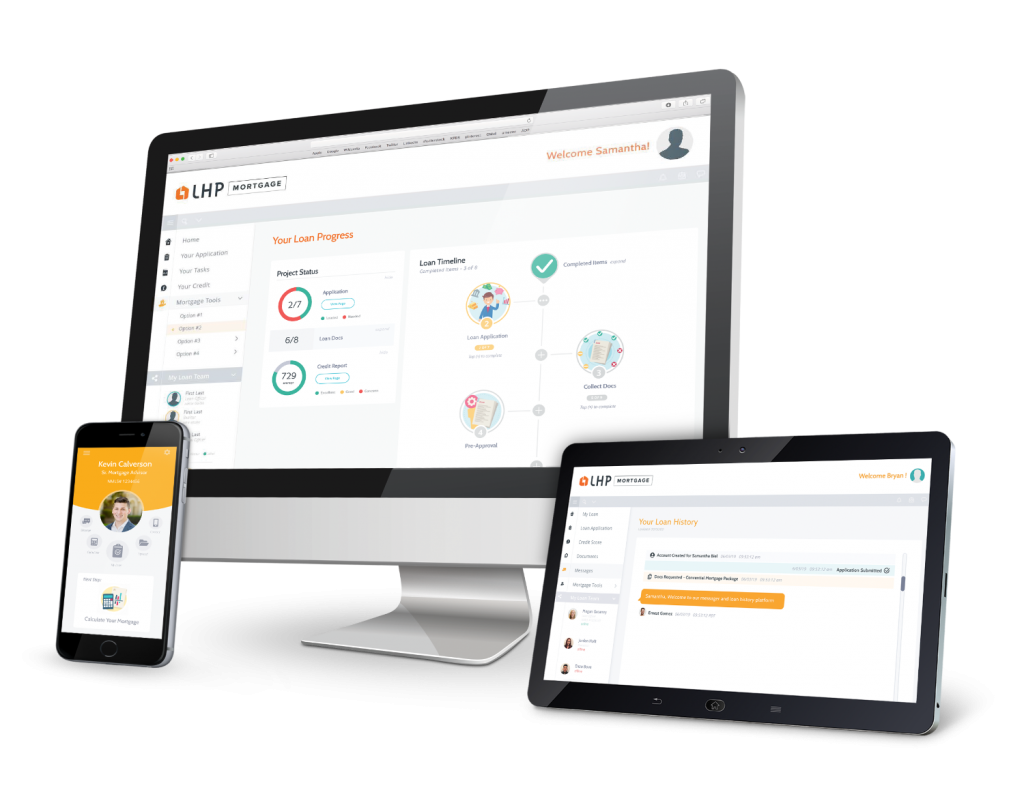 Master every feature and function of Loanzify with our free Live Q & A sessions, happening daily via Zoom! Does your current digital mortgage company provide you with this level of tech, insight, and care? If not, it's time to make the switch. Click below and let's talk.